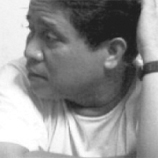 WE ARE still battling this pandemic. There is no end in sight except for the vaccines that invited hesitations.

A year after the lockdown, I see so many good reasons to celebrate. Family bonding. Discipline in malls. Back to love for farming. Enjoying gardening. Diary writing, among others.

The president invited parents and children to rediscover their houses and to strengthen their homes. The first few months were just like that. Families were together. They had no choice but to talk to each other. To rediscover what family time is all about.

Jeepney drivers were forced to be kind to their passengers. PUJs weren't allowed to fill the seating capacity to the brim. The distance, one seat apart, have to be observed. Discipline was imposed. In malls you have to queue obediently with more than one or two-meter distance from each other.

In March last year the country was plunged into a crisis. Government leaders, especially doctors, had a hard time finding something to arrest the Covid 19 pandemic. We were locked in our homes.

We became creative and innovative. We engaged in gardening to keep us sane and productive. It was a time for rediscovering our true mission – to help in God's work of creating things. Most people have turned spiritual, praying more often wherever they were, as houses of worship were mostly closed.

The pandemic was also the time for introspection. And in silence, some people wrote their thoughts, gathering wisdom from this once in a lifetime experience.