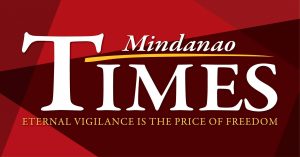 THE CITY government is set to receive another batch of vaccines next week, while the 30,000 doses of AztraZeneca vaccines are tentatively scheduled to arrive in the third quarter of the year, Mayor Sara Duterte said yesterday.

"We have received Sinovac and AztraZeneca from Interagency Task Force but by the end of this month naa muabot vaccine we don't know what is the brand and (how many)dose," Duterte said over Davao City Disaster Radio.

She said Aztrazeneca committed to deliver in the third quarter the vaccines that the city is buying from the company. "But until now wla ta makabalo kung ma tuman to deliver on time," she said, adding that this will be the first tranche of the vaccines that the city government has secured from the British-Swedish company.

The city government is also waiting for document necessary to buy vaccines from Novovax, another American company.

She explained that the city government cannot request the Inter-Agency Task Force to prioritize the city for vaccine allotment.

The city government has urged residents to pre-register for the vaccination program, particularly those who are 19 and do not have comorbidities and allergies so they would be among those that would get inoculated.

Dr. Josephine Villafuerte, Davao City Covid-19 Task Force Vaccination Cluster head, urged those who want to join the pre-registration process to visit the health offices near them.