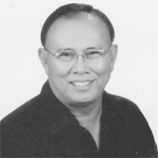 LAST week an email was sent by the Media Relations Office of Sen. Panfilo Lacson to our Publisher lawyer Jesus G. Dureza.
It was the senator's reaction to an item in our column about him and his take on the government' vaccination program which according to his statement carried in national television broadcast, is so slow in pace that it can only attain its objective of having a herd immunity in the country only by 2033.
And he attributed this clearly to the leadership of Health Secretary Francisco Duque III who is also co-chair of the government's Inter-Agency Task Force handling the efforts of fighting off the CoViD 19 pandemic.
Here is the full text of the letter of the senator's media relations office signed by his Media Relations Officer, one Joel Locsin:

JESUS G. DUREZA
Publisher, Mindanao Times, UMBN Media Center, Bangoy Cor. Palmagil sts., Davao City

Dear Sir,

Please allow us to set the record straight regarding claims made by Mr. Victorino N. Sumalinog in his March 16, 2021 column regarding Sen. Panfilo M. Lacson – including his insinuations that personal and/or political motives are behind Sen. Lacson's less-than-glowing comments on some issues involving Health Secretary Francisco T. Duque III.
Rest assured Sen. Lacson harbors no ill-will against Sec. Duque, who he wants to succeed at his tasks as Health Secretary, especially since he is in a key position to help our country cope with the threat from CoViD 19 pandemic.
However Sen. Lacson cannot turn a blind eye to – or keep silent on – the shortcomings of Sec. Duque in the performance of his duties, especially if such "sins of omission" endanger the lives of our health care professionals, frontliners, and the Filipino people.
Also we fail to understand how Mr. Sumalinog sees as a "manifestation of hatred" against Sec. Duque the estimate of Sen. Lacson that unless the government accelerates the pace of its CoViD vaccination efforts, we may not reach herd immunity against CoViD 19 until about 2033. Neither can we fathom how it is a "swipe" at President Rodrigo Duterte, since as early as 2016 Sen. Lacson already said he wants President Duterte to succeed "because like him and most Filipinos, I also love my country."
Rather, Sen. Lacson's estimate was a call to the authorities to speed up the rate of vaccination and implement needed improvements in the government's response to the pandemic. There is simply no time to waste.
That being said, we can only hope it is not Mr. Sumalinog who flunked the test of "LOVE" as he stated in his column, considering how nothing can be farther from the truth when it comes to his insinuations against Sen. Lacson.

We hope this clarifies matters.

Thank you very much.

Respectfully yours,

Joel Locsin, Media Relations Officer, Office of Sen. Panfilo M. Lacson


Well, thank you very much Mr. Locsin for the reaction and/or clarification you made for and on behalf of the Honorable Sen. Panfilo M. Lacson. It only indicates the Senator's readiness to respond to issues or comments attendant to his conduct as official of the government; that unlike other top officials, the senator wants everything he does explained to the best understanding of the majority.

We would also assure the senator and his media officer that we have nothing against the legislator. In fact we were rooting for him in Davao when he ran for President some years back although it was a failed try. But we cannot also curtail our right as journalists to let out our thoughts on his actuation voicing his strongest sentiment against the Health Secretary if as you said, he (the senator) wants him to "succeed in his task."
Why did not Mr. Locsin know that as early as the first few months of Duque's watch at the DOH. the senator was already demanding the Secretary's resignation or that the President fires him from the job? And somehow this seemingly "personal crusade" at ousting the DOH chief still continues up to these days with a few other lawmakers joining Senator Lacson.
Is the Senator not aware that all the government's efforts at stemming the tide of CoViD 19 infection a collective scheme – the work of the Inter-Agency Task Force Against Emerging Infectious Diseases? How come, Senator Lacson's tirades appear to be focused only on Duque when he could have rightly done it by demanding the total overhaul of the IATF composition?
The legislator's media relations office also denies that the Senator's move against Duque and the processes now put in place by the IATF on vaccination is far from being a swipe at President Duterte? Well, that is how we read the unwritten statements between the lines of what the senator had been saying about Duque and the government's CoViD response.
But anyhow, Mr. Locsin deserves every Filipinos' appreciation for his quick reaction to issues that affect his boss Senator Lacson. Such immediate clarification will surely give the people the best opportunity to gauge Lacson's performance in office that could retain him there or elevate him to a future higher position.