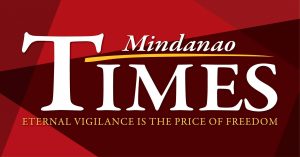 THE MILITARY reported that a team of soldiers killed a leader of the New People's Army in an encounter in Sitio Mangelit, Brgy Bal-ason, Gingoog City, Misamis Oriental last March 18

First Lt. Jefferson Mariano, Civil- Military Operation (CMO) officer of 58th IB, said a team from the battalion killed a leader of the Sub Regional Sentro De Grabidad of the Subregional Command 1 of North Central Mindanao Regional Committee.

Mariano said his former followers identified the slain rebel after an encounter between his group and the soldiers following the report that there were rebels in the area.

The victim of the encounter was not identified as the military would first inform his family about the incident.

He said the soldiers recovered the body of the combatant who was abandoned on a ravine near the place where the clash took place. Also recovered from the area were a M16 rifle, two magazines for M16 rifle, four magazines for M14 rifle, three rifle grenade, medicines, personal belongings, documents and two backpacks.

Lt. Col. Ricky Canatoy, battalion commander, condoled with the family of the killed rebel. "Another life is lost in the war against the Communist NPA Terrorists' (CNTs) failed ideology," he said.