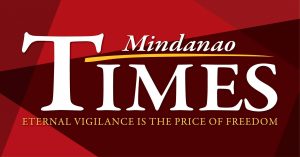 A CITY government official has urged residents to start pre-registering for the COVID-19 vaccination program.

Dr. Josephine Villafuerte, City Covid-19 Vaccination Cluster head, said the city government is starting to pre-register those who want to get included in the inoculation program as they can go to health offices near them.

"They can go to their district health offices, barangay health stations, or even their barangay captains through the barangay health workers," she said, adding that the pre-registration will cover those who are 18 or older.

To pre-register, they must bring with them proof of identification, said Villafuerte as she cited that more vaccines are set to arrive.

The city government, she added, has prepared three vaccination hub for the public at the University of Southeastern Philippines (USEP), Ateneo De Davao University, and Matina Aplaya Elementary School.

"The areas are ready. Eventually, they will be opened once we start the vaccination of the general population," she said, adding that the city government will only consider other sites if the vaccination processes for frontliners are completed.

The city government is using two sites – the A. Mabini Elementary School and Magallanes Elementary School – for frontliners.

It reported that as of March 15, 4,968 public and private frontline health workers were already inoculated with 3,997 were from private hospitals who received the Sinovac vaccines and 997 were city government health workers who received the AstraZeneca vaccines.