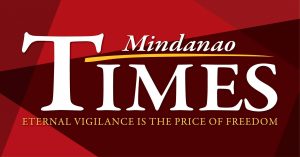 THE MILITARY reported that 12,305 individuals, which was equivalent to 3,469 families, have left their homes following clashes in Maguindanao.

This developed as the military said that groups have continued their relief operations to provide food to the evacuees and assist them in their stay in evacuation centers.

The military based its report on the report of the joint team of Municipal Disaster Risk Reduction Management Office (MDRRMO) of the municipalities of Datu Saudi Ampatuan, Shariff Saydona Mustapha, Mamasapano, Shariff Aguak, and Datu Unsay as the Joint Task Force Central has continued its clearing operations to drive out of the areas members of the Bangsamoro Islamic Freedom Fighters (BIFF) – Karialan Faction and Dawlah Islamiya (DI) – Turaife Group.

The Office of the Civil Defense – Bangsamoro Autonomous Region in Muslim Mindanao (OCD-BARMM) recorded that, as of March 19, some 4,264 families affected by the clashes have been in evacuation centers. Of these people, 2,154 families were from Datu Saudi Ampatuan, 989 families were from Shariff Saydona Mustapha, 800 families from Mamasapano, 231 in Shariff Aguak, and 20 families in Datu Unsay.

Director Raylindo Aniñon of OCD-BARMM, said the data was the official and reliable information recorded from the ground as displaced families have sought refuge in evacuation centers due to fear of being caught in the crossfire.

The clashes started on March 18, when an armed group attempted to attack residents and the Joint Peace and Security Team outpost at Barangay Kitango, Datu Saudi Ampatuan.

Col. Pedro Balisi, 1st Mechanized Brigade commander, said five members of the BIFF have since been killed and two have been wounded since the start of the clearing operations.

The soldiers also recovered two 5.56mm converted rifles, one homemade 12-gauge shotgun and the discovery of four improvised explosive devices, three unexploded ordnance (UXOs), three handheld radios, documents, and other personal belongings.

Major General Juvymax Uy, commander of JTF Central and the 6th Infantry Division, has placed on heightened alert status all military units in the areas.

"We would like to assure the residents of the Province of Maguindanao that your soldiers from JTFC and 6ID are committed to serve the people and protect the communities of Maguindanao. We will not let our guards down and assures our fellow Filipinos that together we will address the threat presented by these violent extremist groups," Uy said.