The Coca-Cola Foundation and UNHCR, the UN Refugee Agency, are providing at least 45,000 forcibly displaced individuals and their host communities across Mindanao, Philippines, with life-saving water, sanitation, and hygiene (WASH) facilities as they face the overlapping crises of conflict, climate, and the coronavirus pandemic.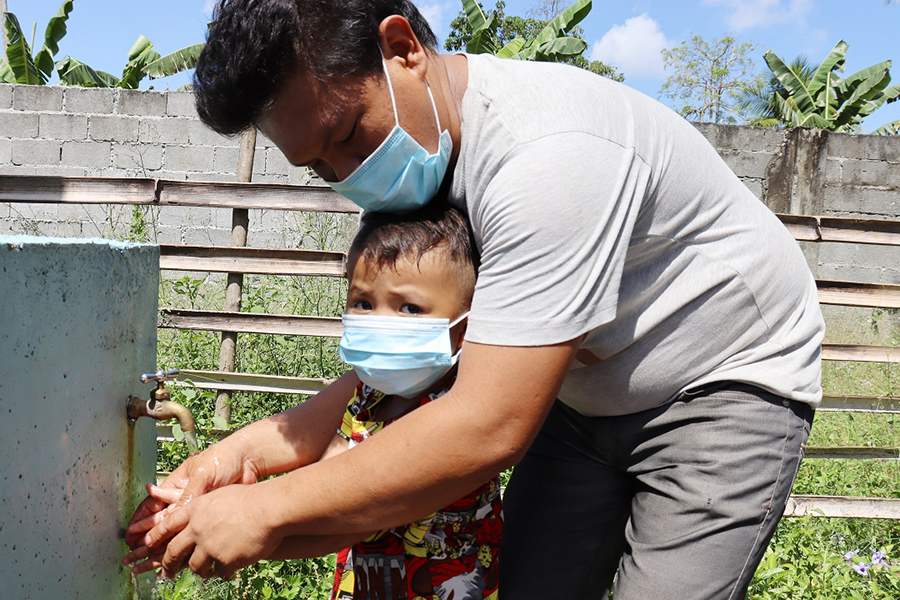 Through the Php4.8M grant provided by The Coca-Cola Foundation, and with the support of local government units and project partners, fifteen remote and vulnerable communities will benefit from the projects, which are being implemented from October 2020 to June 2021. This ensures that throughout and beyond this period, access to clean water and sanitation, communal latrines, toilets, wells & water systems, and hygiene education are being provided to these fifteen displacement-affected communities in the provinces of Lanao del Sur, Maguindanao, North Cotabato, Surigao del Sur, Davao de Oro, Basilan, Sulu, and Tawi-Tawi.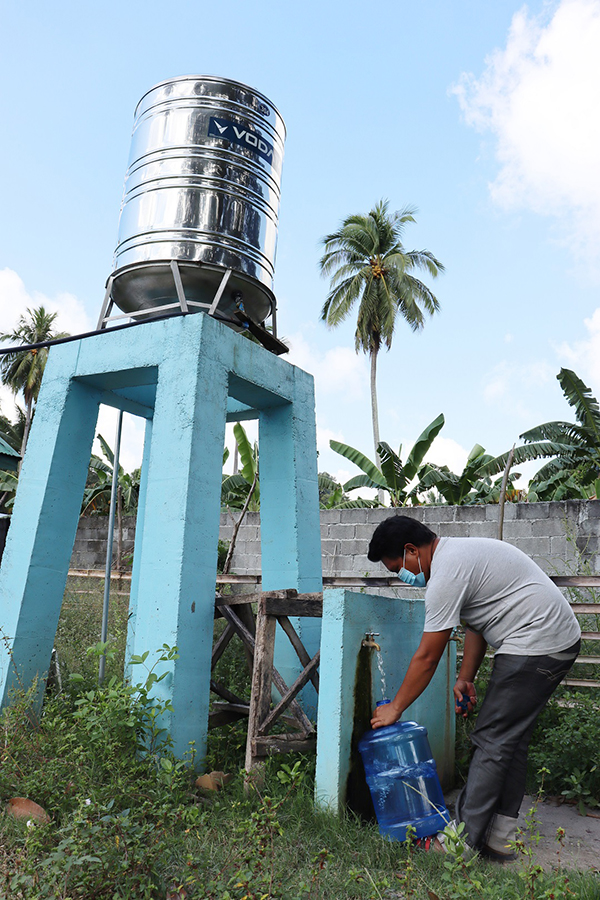 Cecile Alcantara, President of Coca-Cola Foundation Philippines, says, "Coca-Cola's partnership with UNHCR will provide critical help in tackling the coronavirus pandemic in high-risk communities in Mindanao. The partnership will contribute vital clean water and sanitation facilities and support enhanced emergency response, tapping into the resources and expertise of both our organisations during these difficult and challenging times."
"By joining forces with Coca Cola Foundation Philippines, UNHCR in close coordination with the government and other protection actors can work better to ensure that the preparedness, prevention and public health response measures to COVID-19 are in place and that much-needed aid can reach the most vulnerable forcibly displaced populations and their host communities. The ongoing pandemic only highlights the importance of working together with the private sector so we can recover all together in safety," says Marmie Liquigan, Head of Private Sector Partnerships of UNHCR Philippines.
Reaching the most vulnerable communities during the pandemic
While a full picture has yet to be established, UNHCR estimates that global forced displacement surpassed 80 million in mid-2020 – the highest number on record. In the Philippines, there are 236,525 individuals (52,062 families) who have been displaced by conflict or natural disasters in Mindanao as of January 2021.
The ongoing COVID-19 pandemic has exacerbated many of the pre-existing challenges and vulnerabilities affecting those forced to flee their homes. Restrictions on mobility have hampered access to livelihood opportunities and critical services. And at a time when handwashing and proper hygiene is imperative, lack of access to water has added another layer of vulnerability to the internally displaced and exposes them to additional health and protection risks.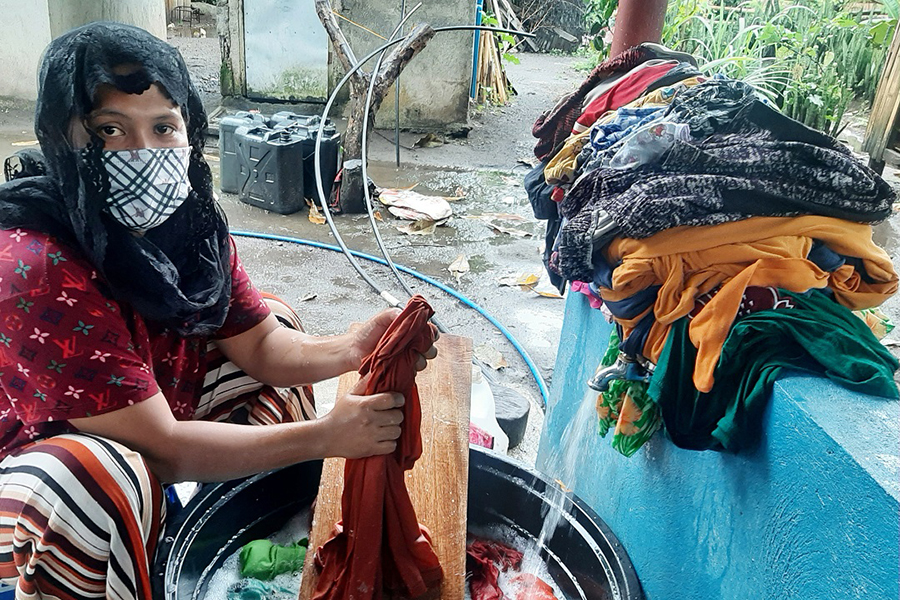 UNHCR Philippines works with the national and local governments, civil society organisations and other humanitarian actors to ensure cohesive, decisive and predictable action to end cyclical and recurring displacement. As part of this whole-of-society approach, the private sector plays a pivotal role in helping people who have been driven from their homes and the communities they now live in.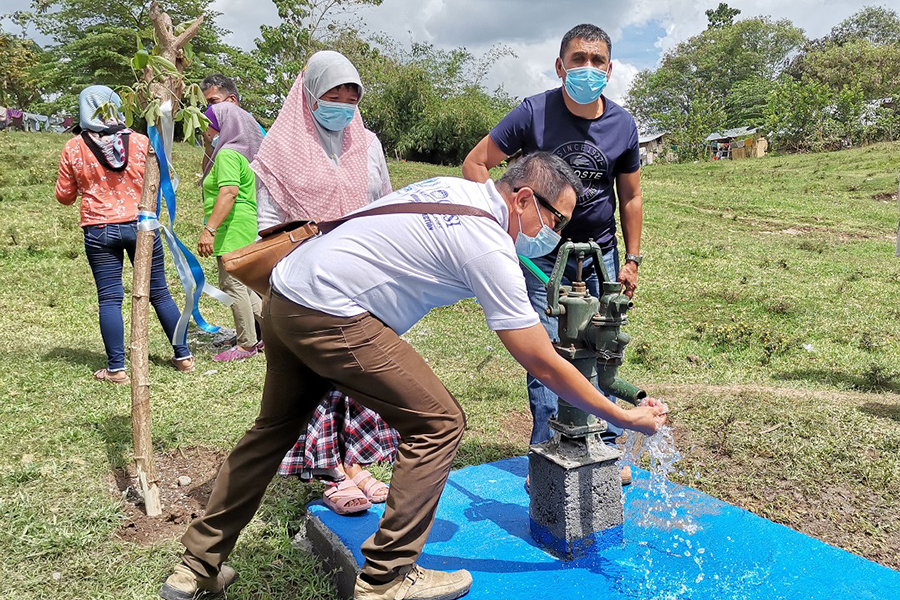 Through partnerships with organisations like The Coca-Cola Foundation, UNHCR is able to mainstream and integrate the impact of COVID-19 into the planning and design of quick impact projects like these WASH facilities, which provide access to clean water, promote community empowerment, and strengthen resilience of forcibly displaced populations.
UNHCR's response to COVID-19 builds on its experience in SARS, Ebola, and influenza outbreaks. As the forcibly displaced population remains one of the most vulnerable groups, UNHCR Philippines continues to advocate for their inclusion into the national program of the government on COVID-19. They should not be left behind.
ABOUT UNHCR
The United Nations High Commissioner for Refugees (UNHCR), the UN Refugee Agency, is mandated to lead and coordinate international action to protect refugees and resolve refugee issues worldwide. The heart of its operations primarily focuses on protecting displaced persons, families and communities who are forced to flee their places of origin because of war, persecution, violence and even natural disasters. UNHCR delivers life-saving assistance, safeguards fundamental rights, and ensures that those forcibly displaced will settle in communities in dignity and safety.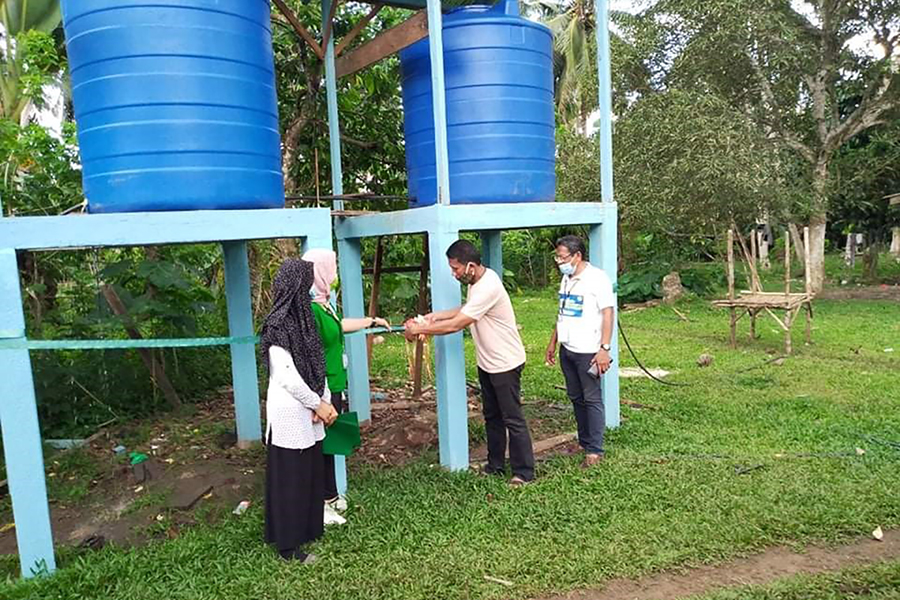 In the Philippines, UNHCR has maintained a presence for over 30 years, working on three pillars: providing durable solutions to refugees, ending and reducing statelessness, and empowering displaced families. UNHCR leads the Protection Cluster at the national level within the context of the Humanitarian Country Team. In Mindanao, UNHCR co-leads the Protection Working Group with the Ministry of Social Services and Development in the Bangsamoro Autonomous Region in Muslim Mindanao (BARMM).
ABOUT COCA-COLA IN THE PHILIPPINES
Coca-Cola has been refreshing Filipinos and making a difference in the Philippines for 109 years. The Philippines was Coca-Cola's first market in Asia to begin local bottling operations. Today, the Coca-Cola system in the Philippines has evolved into a total beverage company, offering a diverse portfolio of brands in its beverage portfolio and employing over 15,000 Filipinos in over 19 manufacturing facilities and more than 60 distribution centers nationwide. As part of its long-standing commitment to the country, Coca-Cola continues to #GOBEYONDGOOD as a business by continuously supporting safe water access programs in over 250 communities, empowering around 250,000 women entrepreneurs through training and peer mentoring, and accelerating packaging collection and recycling under its global World Without Waste initiative.
FOR MORE INFORMATION, PLEASE CONTACT:
For UNHCR
Gia Luga
Communications Associate, Private Sector Partnerships
UNHCR Philippines
0917 309 6591
luga@unhcr.org
For COCA-COLA FOUNDATION PHILIPPINES, INC
Jeanne Pauline Pineda
Program Officer for Communications
Coca-Cola Foundation Philippines
0917 898 2653
jeanne.pineda@coca-cola.com.ph