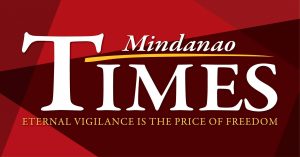 THE CITY will only require the Safe Davao Quick Response (DQR) code and Traze application from arriving and departing passengers at the Francisco Bangoy International Airport.

Speaking on Wednesday's AFP-PNP press briefing held at Davao City Police Office headquarters, Lt. Glenn Jay Galon, the spokesperson of the Aviation Security Unit (AVSEU) XI, said they will now implement the new health protocols.

"So, the procedure is now quicker," Galon said.

But the City Health Office and the Civil Aviation Authority will still enforce physical distancing among passengers. He added that they will continue to educate the passengers considering that they are still some people who will present a tampered RT-PCR upon arrival.

As a result, he said, they had no choice but to file a case against the erring passengers.

Based on their record from January to March, there are 20 cases recorded for tampering their RT-PCR test results. The Sasa Police Station has already filed 36 cases since November 2020.

"Although we take pity on them but they violated the law. That's because they did not know that the RT-PCR is no longer required upon arrival," he said.

Also, he said, there was a plan to add new flights on Tuesday but was aborted when the doctors discovered that physical distancing was not followed due to the sheer volume of passengers and the limited space at the airport.

For today, there are still only five flights.

Executive Order 12 Series of 2021 adopted the IATF Resolution No. 101 Series of 2021, requiring travelers to:

a. Pass the symptom screening upon arrival. Travelers exhibiting symptoms of COVID-19 shall be held for testing in the facility by the City Government;
b. Valid Safe Davao QR. No other document or identification shall be required for entry to Davao City;
c. The DQR link for individuals is https://profiles.safe-davao

Travelers to other cities and municipalities must arrange their own public or private transportation.