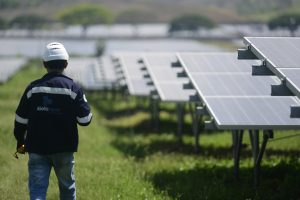 Renewable energy has become the fastest growing source in the power sector because of its crucial role in helping heal our environment, which has been greatly affected by climate change and man-made harm.
This is the reason the United Nations has placed renewable energy as one of its Sustainable Development Goals. Under that goal, the UN pointed out: "Investing in solar, wind and geothermal power, improving energy productivity, and ensuring energy for all is vital if we are to achieve SDG 7 by 2030."
LEADING THE WAY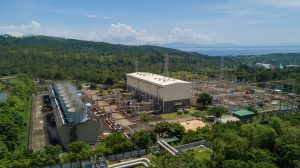 But the success of the goal will be dependent not only on the people and their governments, but also on the companies whose main engines of growth are the businesses in this sector.
In the Philippines, Aboitiz Power Corporation (AboitizPower), together with its partners, is the country's largest owner and operator of renewable energy based on installed capacity.
The company recently shared that it is pushing for massive investments in renewable energy to further grow its Cleanergy portfolio in the next decade.
The demand for clean energy, or Cleanergy which is AboitizPower's brand for renewables, has been increasing, but there is still a huge requirement for baseload capacities to ensure the reliability and affordability of the country's energy supply. To address this, AboitizPower is pursuing an energy transition, balancing its portfolio mix into an almost 50:50 Cleanergy and thermal capacities by 2030.
This may be a lofty goal but knowing the company's dedication to its objectives, this is not as far-fetched as one might think, as AboitizPower and its subsidiaries have placed their bets in the diversified renewable energy sub-sector.
One thing that sets them apart from the rest is that they were one of the first in the game.
AHEAD OF THE PACK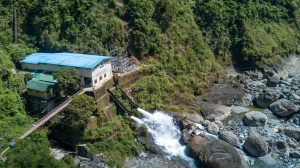 It was in the 1970s when the group first ventured into the renewable energy space, beginning with run-of-river hydropower plants in Talomo, Davao City, operated and managed by its subsidiary Hedcor.
AboitizPower has since devoted many resources to expanding their footprint in the renewable sector either through building more hydropower facilities both big and small, setting up more solar farms, or running more geothermal power plants, or all of these at once.
Aside from Hedcor, other subsidiaries that make up their Cleanergy portfolio are AP Renewables, Inc. which operates geothermal power plants, SN Aboitiz Power for large hydropower complexes and San Carlos Sun Power Inc. which has built a solar farm in San Carlos City, Negros Occidental.
With the expertise and an established footprint in the renewable energy space, AboitizPower's energy transition goal towards a more sustainable future is far from impossible.