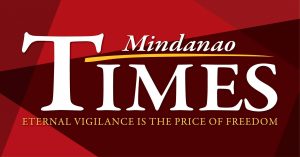 THE YEAR 2020 will be remembered as the year of living dangerously. Even with the vaccine slowly gaining traction and assuaging some of our fears, we are still looking at a future where face masks and face shields are worn as protective shields from the virus that thrive anywhere.

How our lives have drastically changed the past year! Every aspect of our existence has gone through the wringer and we are all challenged to work harder, be more creative and to just keep ourselves and our families safe.

This time last year, with the first report of infection, we were quite uncertain how to react to the pandemic that had many countries already on lockdown. It was the first time all of us experienced Enhanced Community Quarantine, the likes of which did not happen in recent history. In this fast paced, competitive urban jungle, we heard the screeching of the wheels as all human activities ground to a halt. Food was rationed and those who can afford, had to elbow their way to buy food.

So much has happened since then. There were attempts to have freer space to move but the rise of the infection kept us wary – way until the first few months of 2021. Now, the Food and Medicine Pass is done away with, incoming passengers no longer have to present a negative swab test and the borders are more porous. More people, even children, can now be seen in the malls or other public spaces. Things are slowly going back to pre-March 2020, or so it seems.

The year 2020 was both short and long. Short because we didn't seem to have much things done with our lives, long because for most of us, our days turn into nights in an unending cycle. It was a year we would gladly put behind us.