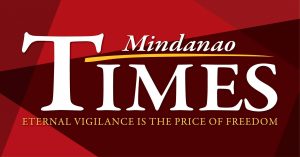 FIVE MORE barangays in the third district of Davao City were declared drug-cleared by the Regional Oversight Committee Barangay Drug Clearing on Tuesday.

The barangays are Atan-Awe of Toril District, Malagos and Tawantawan of Baguio District, and Baganihan and Bantol of Marilog District.

Nephi Noli Dimaandal, the spokesperson of Philippine Drug Enforcement Agency-XI, said the barangays complied with the mandatory requirements for drug-cleared barangay set by the Dangerous Drugs Board Regulation Number 3, Series of 2017 and Memorandum Circular Number 2020-041.

The declaration was conducted on March 16 at the Barangay Malagos covered court, Baguio District.

The committee was chaired by Director II Antonio Rivera, PDEA-XI regional director, with Alex Roldan, regional director of the Department of Interior and Local Government-XI as the vice-chairperson, and the heads of the Police Regional Office XI, Department of Health, and local government units as members.