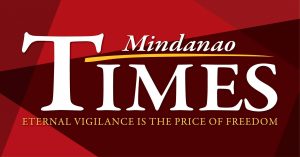 THE GROUPS advocating for the extension of the Bangsamoro transition period will submit to President Rodrigo Duterte today a petition containing about one million signatures of support.

University of the Philippines Professor Abdulhadi Daguit, who is leading the group, said about 100 people will join him when they submit the petition which contained 1,108,926 signatures as of 9:50 am yesterday, collected both online and physically.

Daguit said that as the petition is submitted, those joining him "might hold a program in front of Malacanang" as the submission date also coincided with the 53rd anniversary of the infamous Jabidah Massacre.

"It is important that we are able to show to Malacanang…(to President Duterte) our sincere appeal to him to certify the proposal," said Daguit.

The Jabidah Massacre, which happened during the time of President Ferdinand Marcos in 1968, refers to the killing of Moro Army trainees who launched a mutiny after finding it out that they were to be deployed to Sabah, officially part of Malaysia but the Philippines has put a claim on. One of the mutineers was able to escape to narrate the ordeal of his group.

Lawyer Mary Ann Arnado, president of the Mindanao Peoples Caucus, said the team that would submit the petition has coordinated with the office of Palace Undersecretary Melchor Quitain for the event.

Arnado said the certification of the President on the urgency of the passage of the proposal
is important because this will cut short some congressional steps in the approval of the proposal.

"We believe that the President has a key role to play here to expedite the passage of this particular law," said Arnado during a virtual press conference yesterday.

The certification of the President will also signal Congress to hasten the work in approving the proposal before it goes into recess in the fourth week of June.

If approved, the transition period of the Bangsamoro Transition Authority, as specified in the law creating the Bangsamoro the Bangsamoro Autonomous Region in Muslim Mindanao (BARMM), will be extended for another three years until 2025.

In the House of Representatives, Arnado said that of the about 60 members of the three committees deliberating the proposal, all the eight members from the BARMM have supported it.

Among those supporting the proposal in the Senate, are Sens. Juan Miguel Zubiri, Aquilino Pimentel III, Riza Hontiveros and Juan Edgardo Angara.

Aside from members of Congress, also expressing support to the proposal are local government units within the region except for Sulu, whose former governor, Abdusakur Tan, has opposed it.

The groups behind the petition cited the need for more time to implement key provisions of the peace agreement between the government and the Moro Islamic Liberation Front, particularly the completion of the decommissioning of the remaining 40,000 armed regulars of the revolutionary movement.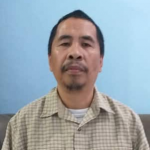 Managing Editor at Mindanao Times