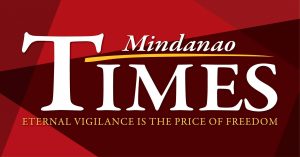 TASK FORCE Davao personnel on Sunday intensified the inspection at the checkpoints in Darong. Sta. Crzu and Barangay Alejandra Navarro in Davao City following the bombing attack in Tulunan, North Cotabato.

Col Consolito Yecla, the Task Force Davao commander, said they also considered the two incidents of extortion threats received by bus companies. He said the personnel will board the bus and account for each bag or luggage before being allowed to enter the checkpoint.

The buses will be boarded until they reach the border checkpoints to ensure that no passenger will disembark and leave their belongings in the bus.

Inspecting troops will also inform the passengers to bring all bags upon arrival at checkpoints for inspection. Luggage left at the overhead compartment will be considered unattended and the owner will be interrogated.

At the checkpoint, all passengers must clear the x-ray machine, metal detector, and ocular inspection. Health screening through thermal scanners will also be performed by the City Health employees.

They will also be subjected to travel document inspections.

The sick, elderly, pregnant, or persons traveling with small children may stay in the bus, but their bags will still be manually inspected.

Previously, Yellow Bus Lines, Bachelor Express, Mindanao Star, and other bus companies were briefed on the Culture of Security and Anti-Terrorism forum to enhance their awareness.

As part of TF Davao measures, bus stop areas in Davao City are also secured by the unit.

Conductors and drivers should inspect the bus regularly for unattended bags. They should also refuse bags for transport without the owner.

"We are reminding passengers to be responsible with their baggage. Do not leave it unattended or it may post a threat to others," Yecla further said.