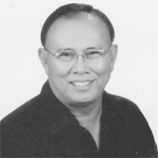 YESTERDAY we heard mass through television the live broadcast of which emanated from the church inside the Divine Word Missionary Seminary in Quezon City.
The presider was Fr. Rapadas, a priest of the order of the Divine Word of Jesus or SVD. He is preparing for a mission assignment in Bolivia, South America.
From him we got nice modifiers of the word LOVE that many people, if not all, usually say every time they feel the desire to say so to anyone who they thinks is the object of such affection.
But Fr. Rapadas gave the mass listeners what we believed is the best measure of how true or sincere the person who professes to have such feeling of endearment. According to the SVD missionary, love can only pass the test of its truth and sincerity if it is…
L or Liberating from any sense of ulterior motive that in the end the one who professes to espouse such feeling desires for his or her own benefit only; 
O or Openness. That is, that it can stand from any scrutiny without fear of being exposed as to its ill-intentions;
V or its readiness for validation as it is being expressed. That it does not stop in just being spoken or uttered by the person who claims to express it to any one of his/her fellowmen but can be equated with the work or activities attendant to such affection; and…
E – Enduring, That is, it stays for good to the point that even if the one who professes such feeling is long gone the effect of such feeling remains and even evolves into similar feeling from other people.
And why are we taking this thing up even if it's already past the Valentine's period? It is because we observe some of our politicians who talk too much about love of people and country when they sought election to the office they are now in forgot everything about such commitment.
We can take for example Sen. Panfilo Lacson. Since the time that Health Secretary Francisco Duque III was appointed to the position by President Rodrigo Duterte the senator seems to have not found even a minute common ground that he could work with the Secretary. Yes, Lacson may not have professed love to the guy at the DOH due to political differences. But there is no doubt that he is one among the millions of Filipinos the senator committed to serve if elected because he loves them and they ought to be served without reservation.
But whatever Lacson has against the person of the Health Secretary seems to have gnawed the lawmaker so deep that he seems unable to do away with it. In other words, the Senator has not "liberated" himself from whatever extreme anger or hatred he has with the Health Secretary that everything he does for Duque can easily betray its purpose.
The latest of his manifestation of hatred instead of Love for his fellow government servant was his personal calculation of the length of time that the present pace of vaccination against CoViD 19 will attain the so-called herd immunity. According to the senator it will only come by the 2030s. There is no doubt that it was a jab at Duque that apparently was intended to swipe at the face of the President who did not give in to his call to fire the Health Secretary.
So, now we know that instead of Love that should have been enduring in Lacson's heart it is hatred that dominates inside him for the longest time. And we should be reminded that the Senator once wanted to be President of the Philippines, and without doubt still harbors such ambition.
************************
We agree strongly with Davao City Mayor Sara Duterte-Carpio in her issuance of a new Executive Order regulating the number of people who should attend wakes and funerals of the dead in Davao City.
Yes, with the apparent surge in the number of new CoViD 19 infections it is time that tradition and sentimentalism should take the backseat. May be many will frown at such an order and our support for such move by the lady mayor.
But considering that we Filipinos are so sentimental about death of loved ones, especially when families are so closely knit, there is always the possibility that caution is thrown down the drain. As a result many, if not all existing health protocols will be forgotten and that is where the danger of infection comes into play.
Then we have this trait of being so enamored to the tradition of personally paying homage to the departed loved ones. And this practice is observed to have made many among us to be so courageous to brave against restrictions even if we know these are for our own protection.
We can only hope that the Executive Order of the mayor and the surging cases of new infection can help change this particular tradition even if temporarily. That is, for as long as the pandemic exists.