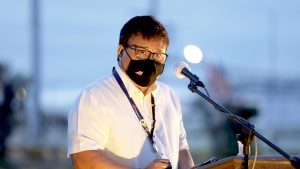 PHILIPPINE Airlines, celebrating its 80th birthday, assured the flying public of its staunch commitment to continue serving the public as a flag carrier as it works towards full recovery of the airline and the travel sector.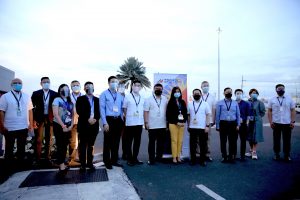 PAL President and COO Gilbert Santa Maria said: "Our message to our country and the world: Buhay pa tayo. Andito pa tayo. At hindi tayo aalis. (PAL is alive, we're still here, and we're here to stay.) This great lady – Philippine Airlines – will stay aloft while she is in our care."
Mr. Santa Maria issued this statement after a dawn eucharistic celebration welcoming PAL's 80th anniversary today (March 15, 2021).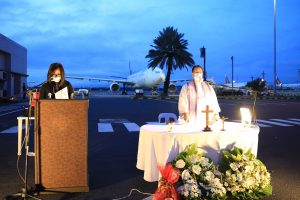 The open air Mass, held at the grounds of the south wing of NAIA Terminal 2, was attended by management officials and representatives from various PAL departments and guests.
Despite the challenges of the pandemic, the flag carrier has been focusing on repatriation and cargo transport efforts as well as rebuilding its network of commercial flights on key international and domestic routes.
PAL carried home 310,000 of the displaced 420,000 Overseas Filipinos to their respective provinces from March 2020 up to the present. Within the same period, tens of thousands of foreign nationals flew back to their home countries via PAL.  At present, the airline is airlifting shipments of anti-COVID vaccines to various areas in Mindanao, Luzon and the Visayas.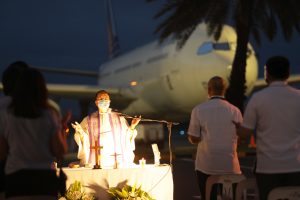 The flag carrier has restored regular commercial flights to the U.S., Canada, Japan, Saudi Arabia, the UAE, Qatar and several Asian countries as well as most of its domestic trunk and inter-island routes.
As a fitting cap to his message, the PAL President read the Knights Templar Motto: "Non nobis, Domine, non nobis, sed Nomini tuo da gloriam (Not for us, My Lord, not for us, but to your Name give the glory)."  (PR)