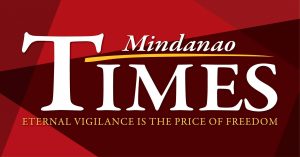 AT LEAST 100 former rebels (FR) who surrendered in Bukidnon received their much-awaited housing units from the government during an awarding ceremony held in Malaybalay City, Bukidnon on March 12.

Engr. Madeleine Gilda Abellera, district manager of the National Housing Authority (NHA) Bukidnon, said they represent the first batch of out the 250 other former rebels under the Enhanced Comprehensive Local Integration Program (E-CLIP) of the government.

"Now they come to realize that the government is true to its promise in providing their needs for the future of their children," Abellera said.

One of the FRs, Dodoy Jaime, expressed his gratitude to the government for helping him and his other comrades start a normal life.

"Dakong kalipay nako nga matagaan kog balay. Ako dugay-dugay man gyud ko sa bukid, among higdaan usahay maglubog mi og yuta, usahay buyo-buyo, duyanan ra gyud. Mao nang nalipay ko og dako sa gobyerno sa ingon aning pamaagi gihatagan ko (I am so grateful that I became one of the recipients of the housing units. For the longest time that I lived in the mountains, I only slept on the ground, sometimes in a hammock)," Jaime said.

Maj. Gen. Andres Centino, the 4th Infantry Division commander, hoped that the turnover of the housing units to FRs would motivate the other members of the New People's Army to lay down their firearms.

"May this encourage the other NPA members to also return to the folds of the government,"
Centino said.

Aside from the housing units, Senator Bong Go's office also distributed relief packs to the former rebels.