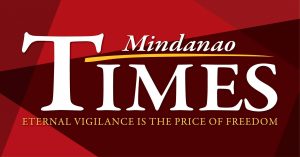 MORE COVID-19 vaccines are expected to arrive in Davao City in the next few weeks, including those by Chinese biopharmaceutical company Sinovac and British-Swedish biotech firm AstraZeneca.

As of March 11, the city received an additional 1,200 vials of Sinovac's CoronaVac from Davao Region's vaccine arsenal, which brings to 4,200 the total doses of Sinovac vaccines delivered at A. Mabini Elementary School, the city's first operating vaccination hub.

On the same day, around 2,050 private healthcare workers were inoculated.

With the remaining 2,150 vaccines on hand, the city government targeted to complete the immunization of the listed 2,400 medical workers from tertiary private hospitals yesterday, March 14.

The city's vaccination drive will start with the healthcare workers and other medical frontliners from the private and public healthcare sectors.

Other frontline and essential personnel will also be prioritized in the coming vaccines as the immunization program of the Davao LGU continues.

The city government launched the second vaccination site in Magallanes Elementary School, which started operating on March 13 to serve more public healthcare workers of the city.

Since the COVID-19 vaccination rollout, the city will be making efforts to make vaccines readily available to anyone who wants one.

Recently, Mayor Sara Duterte ordered the immediate vaccination of medical workers as soon as the vaccines are made available in the city following the spike of COVID-19 variant cases in Metro Manila and Cebu.

150 frontliners from
city gov't receive vax

Around 150 healthcare frontliners of the city government received the first dose of the AstraZeneca vaccines in Magallanes Elementary School on March 13.

Dr. Ashley Lopez, the acting head of the City Health Office, and Dr. Gene Gulanes, the head of the Davao City Treatment and Rehabilitation Center for Drug Dependents, were the first to be inoculated during the ceremonial vaccination.

The area will serve workers from Temporary Treatment and Monitory Facility, Public Safety and Security Command Center, Central 911, Rapid Action Team, Barangay Health Emergency Response Team, Barangay Health Workers, and Barangay Nutrition Scholars.

Currently, the vaccination program in Davao City for medical workers is also being simultaneously undertaken at the A. Mabini Elementary School in Bangkal and the Southern Philippines Medical Center.