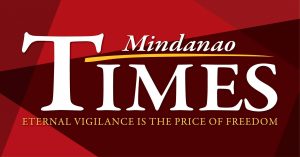 A WANTED couple for sexually abusing their daughter was arrested by elements of the Talomo police during a buy-bust inside their rented room in Barangay 8-A on Friday.

They were identified as alias Lyn, 34, businesswoman, and alias Rhiel, 34. Their identities are hidden to protect the child.

Maj. Sean Logronio, the commander of Talomo Police Station, said that, armed with a search warrant, law enforcers combed their place for illegal drugs around 6:45 p.m. Search Warrant No. 2122 was signed by Judge Rowena Apao-Adlawan of Regional Trial Court Branch 13, Hall of Justice.

Seized during the operation were at least 16 grams of suspected shabu with an estimated street value of P260,000. The contraband was recovered under the mattress of their bedroom.

Logronio said both suspects have pending cases for violation of R.A. 8353 or the Anti-Rape Law.

"The victim, alias Baby, 14 years old, was the biological daughter of Lyn. Sometime in 2019, the couple allegedly forced the child to watch them having sexual intercourse. There were also instances when the mother allowed her partner to rape her daughter.

"The worst is her own mother even participated. These people are extremely evil," he said.
"I could not contain my emotion. I have hate and disgust for these people. It is heartbreaking to hear this kind of incident because for me, personally, our children should be in their safest when inside our homes."

Both are now under the custody of the Talomo police to face the charges against them.