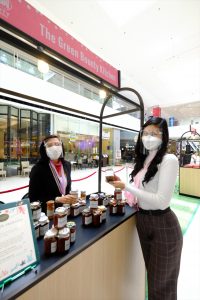 THERE MUST be a real good reason behind the month-long celebration of Women's Month In this country. Although International Women's Day is on March 8 each year, we have devoted a whole month to celebrate.

For one, a Pop-up market was organized by SM Supermalls to feature and promote products by women entrepreneurs.
One of the stalls at the Pop-up Market is owned by banana chip maker Bienvenida Morales. She rolls up her sleeves and moves forward amid life's challenges. To her, it is best to keep her hands busy and stay productive rather than give up.

"We must always continue", shares Morales, president of Salimgcomot Rural Women Association.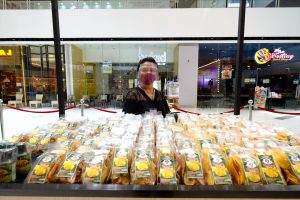 The association based in Baganga, Davao Oriental, which started in 2017, has now 43 members. They produce different products including banana chips, massage oil, fabric conditioner and dishwashing liquid.

Another group of empowered women, San Lorenzo Women's Group Association (SALOWAGA), seized the opportunity amid the pandemic to make cloth face masks in various designs and sizes.

SALOWAGA president Jovelyn Anac shares that they are able to innovate and help boost supply of face maska especially in these times of crisis.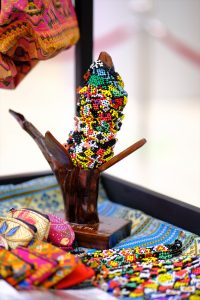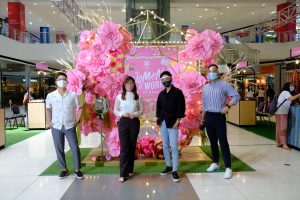 Apart from face masks they sell bags, handkerchief, bracelets, pillow cases and other products. The group began in 2017, based in San Lorenzo, Talomo, Davao City with 30 active members.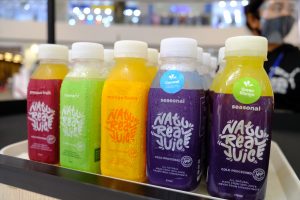 Salimgcomot Rural Women Association and SALOWAGA are among the exhibitors in the Women at Work Pop-up Market at the Annex Event Center in SM City Davao which runs from March 5 to 31. The same fair will also be conducted at the Atrium in SM Lanang Premier from March 12 to 19.

The Women at Work Pop-up Market is SM's platform to support local female oriented businesses. It is in partnership with United Nations (UN) Women Philippine Commission on Women (PCW and Department of Trade and Industry.