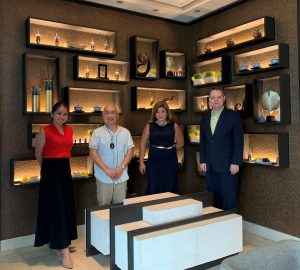 DAVAOEÑOS have more options for rest and relaxation as full body massages are readily available in the city. If you want or need a massage, you can choose from various therapy styles offering a variety of pressures, movements, and techniques. Why would one want a massage? Well, it is well known that massage therapy is used to manage a health condition or enhance wellness.
Throughout human history, massage has been practiced in both Eastern and Western cultures to try to relieve pain. After the Covid epidemic paranoia long suffered by almost everyone in this Land of Promise, the good news is that the Department of Trade and Industry has allowed massage parlors/spas to resume operations following strict public health standards and protocols.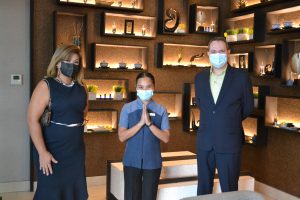 After almost a year of relaxing massage deprivation, I was only too happy to receive an invitation from Dusit Thani-Davao's friendly GM Christoph Kuch, Dusit Thani Cluster Director for Sales and Marketing Lannie A. Merilo and Assist. Manager for Marketing and Communications Ariesha Faith M. Dimaano to try Dusit Thani-Davao's Namm Spa services. Who would refuse such an invitation as the Namm Spa is reputed to be the most luxurious spa (translated as most expensive) in the city presently.

"Namm (a Thai word which means water) Spa is designed to promote overall well-being through sights, sounds, scents and touch, and the use of premium spa products. Namm Spa offers a choice of three spacious private treatment rooms which include one double treatment room.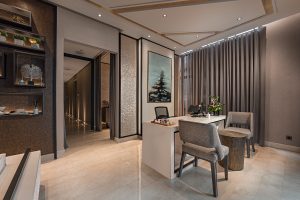 Each room is equipped with its own toilet and bathroom and a tranquil massage area. A steam room and a separate reflexology massage area is also available for foot massage treatments," disclosed Faith Dimaano as she introduced me to my DOH licensed therapist, Mae Ann Tadanon.
Mae worked as therapist at the equally luxurious Lazuli Spa of Marco Polo-Davao for five years before the hotel lamentably closed its glass doors.

"In dusitD2, therapists have undergone a month-long spa training from Dusit Thani Bangkok's Khun Yupaporn Chumsuwan. All massage therapy services offered in the spa outlet were painstakingly taught to our licensed therapists by the veteran Khun Yupaporn Chumsuwan which include the signature Traditional Thai Massage.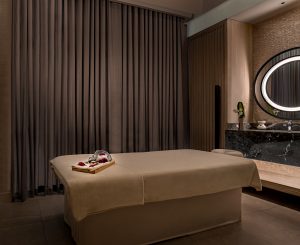 The traditional Thai massage blends a strong and invigorating massage, using deep finger pressure point, with a passive body stretching to alleviate muscle fatigue and tension," revealed Lannie A. Merilo who is, herself, a spa aficionado.

Apart from the conventional massage therapy styles like the Swedish and Sports massages, Namm Spa has programs for its guests to guaranty a delightful and relaxing experience. Currently, the Glow and Delight programs are offered.
Glow is an ultra-radiance package that incorporates a 30-minute body scrub and a 90-minute body massage for total relaxation. The Delight program, on the other hand, aims to provide utmost relaxation and skin vitality in a two-hour-and-thirty minute long session which I was fortunately subjected to that afternoon. It begins with a body scrub using lemongrass salt scrub, an authentic Thai ingredient that guarantees rejuvenation.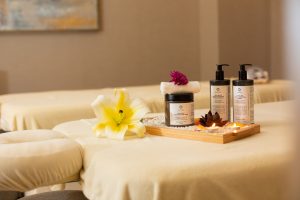 After a quick shower, comes the caramel sea mud body mask application. Mind you, but the mud used was taken from the Dead Sea of Jordan in southwestern Asia. This natural clay wrap is rich in sulfur and trace elements which helps in reenergizing the skin, reduces cellulite, drains excessive water retention and relieves muscle aches and stiffness. The session ends with a relieving body massage that uses refreshing oil from Thailand.

To comply with the local government guidelines owing to the Covid-19 pandemic, limited services are offered on the Namm Spa menu as of the present. Facial treatments and hand and neck massages are not available. Guests are required to wear facial masks during the massage treatment. Therapists wear face shields and face masks to ensure the guests' health and safety.