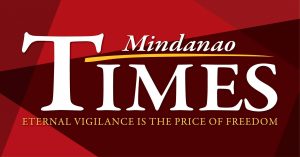 A 6-YEAR-OLD boy was found dead with multiple wounds on his body and head along the river in Batolousa, Bangkas Heights, Toril District on Thursday evening.

Maj. Michael Uyanguren, the commander of Toril Police Station, identified the victim as Kenjay Jainar Gido, a resident of Riverside, Phase 1, in Batulosa.

Investigation showed that at around 4 p.m. on March 4, the victim asked permission from his mother to take bath in the rain.

But, the mother got worried when he didn't return after almost an hour. The family and the neighbors then started the search.

At 6:40 p.m. on the same day, the victim was discovered by his uncle on the grassy portion of the area.

In an interview on Friday, Uyanguren said they are still conducting a follow-up investigation to further identify and arrest suspect/s.

"As of now, the investigation is ongoing although we have one person of interest, still we are looking for witnesses who can pinpoint the suspect of the crime," he added.