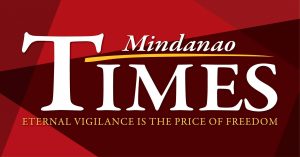 THE CITY government has continued to encourage the public to report possible COVID-19 cases despite the marked reduction of cases in the recent days.

Dr. Ashley Lopez, City Health Office (CHO) acting head, said on Wednesday that the city government is not letting its guard down as it continues to intensify surveillance of active COVID-19 cases.

"Di magduha-duha mag testing na ta, that's the only way to prevent and determine if naay COVID o wala. We need to intensify our active case surveillance, especially sa atong mga langyaw, OFWs, og returning residentsm" Lopez said during the COVID-19 Alert Program of the Davao City Disaster Radio.

He even cited the situation in the National Capital Region and Central Visayas have been battling the surge in cases because of the entry of the United Kingdom (UK) and South Africa (SA) variants, "We have to implement, maintain, and intensify our active surveillance."



He said those experiencing a simple case of colds or cough have lost small of taste or smell must not take these symptoms lightly.

He said those experiencing the symptoms must coordinate with their barangay offices or have submit themselves to reverse transcription-polymerase chain reaction tests.

Lopez pointed out that there really is need to intensify case surveillance because the Inter-Agency Task Force for Managing Emerging Infectious Diseases issued a new guideline which orders local government units to adopt uniform travel protocols for land, air, and sea.

The new resolution relaxes travel requirements as passengers are no longer required to secure travel authority and health certificate.

Also lifted is the submission of the RT-PCR test, although local government units can still enforce it if they think it is still required.

In the case of the city, it has assigned physicians at the airport to assess arriving passengers.

Lopez also said, "As what Mayor Inday Sara Duterte said, we need to continue observing the minimum health standards and readily submit for testing when manifesting COVID-19 symptoms."

He also attributed the reduction in the number of daily infection to the strict implementation of mitigating measures.

"Kabalo naman mo, halos tanang pwedeng mahimong balaod ato nang gibuhat. From executive orders to ordinances in compliance with minimum public health standards. Very unique ta diri sa Davao, naghimo ta mga balaod bahin sa not wearing of face masks, not following social distancing, violations sa pag-angkas sa motorcycle. Halos tanan na siguro, apil atong restrictions, we were very strict. Dili pud katingalahan atong ma overcome atong COVID situation diri sa Davao," he said.