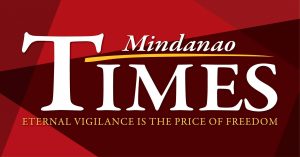 THE MILITARY reported its unit on Tuesday exhumed three bodies civilians who the New People's Army reportedly killed in Paquibato District.

The bodies, the report said, were of Dandy Mallorca Rivera, 47, of Brgy Kinayawan, Arakan, North Cotabato; Ariel Prerez Peletos, 51, and Adelio Suganan Ramirez, 55, both residents of Brgy Lasang.

First Lt Gen Adrian Gautane, Civil- Military Operation officers of the 27th Infantry battalion, said it was the unit of of the late Kumander Parago who killed the three.

Involved in exhuming the bodies were the 27th Infantry Battalion, 1003rd Infantry Brigade, 10th Civil- Military Operation (CMO) Battalion, 16th Infantry Battalion, Paquibato District, 3012nd of Philippine Airforce, Scene of the Crime Operatives – Davao del Norte, Peace 911 and local officials of Paquibato and Arakan, North Cotabato.

Heading the team were 1003rd Brigade Commander Nolasco Mempin and Lt Col Victorino Seño.

Rivera's remains were discovered in Sitio Kulape, Barangay Mapula while those of Peletos and Ramirez were exhumed in Barangay Pañalum.

He said Rivera was missing for 22 years and was reportedly killed sometime in 1999, while the others were missing for seven years and were allegedly killed in 2014.

Identifying the remains were their relatives who joined the team and government officials.

The graves of the three were discovered when a former rebel informed the military about it.