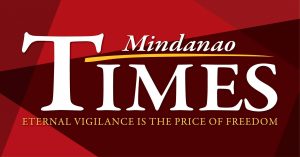 ANOTHER 20,000 doses of AztraZeneca COVID-19 vaccines arrived at the Davao International Airport on Wednesday.

The new shipment brings to 53,600 doses the vaccines that have arrived in the city since last week.

Last week, Dr. Ashley Lopez, focal person of the Davao City Covid-19 Task Force, said after all the frontliners are vaccinated, the remainder will be used for the temporary treatment and monitoring hospitals.

He said that after the frontliners in the Southern Philippines Medical Center, the next would be those in private hospitals. The vaccination for those in private hospitals has started this week.

"Kung naa pay mga sobra pa gyud, kung ma cover na nato ang mga private hospitals then atoang ihatag sa mga TTMFs" he said.

Based on the February 8 master list of the Davao City Health Office, some 16,677 medical frontline workers are eligible to be vaccinated.

He said the vaccination program of the city will follow the standards of the Department of Health and that of the World Health Organization.

Under these standards, the priorities for the vaccination program are
frontline health workers, indigent senior citizens, remaining senior citizens, remaining indigent population, uniformed personnel, teachers, social workers, other government workers, other essential workers outside health, education, social welfare sectors, socio-demographic groups at significantly higher risk other than the elderly and members of the indigenous communities, overseas Filipino workers, and other remaining workforce.

Dr. Ricardo Audan, SPMC chief, was among among those first to get inoculated.