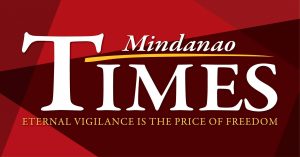 GROUPS pushing or the approval of the extension of the Bangsamoro transition period announced Wednesday about one million signatures were collected to appeal to President Rodrigo R. Duterte to certify the congressional proposal as urgent.
"Today, more than one million people have made their voices heard through our online petition calling on President Rodrigo Roa Duterte to certify as urgent the legislative proposals now pending in the House of Representatives and the Senate to extend the Bangsamoro transition period by another three years," the groups said in a statement.
The online petition was resorted to because of the challenges in holding gatherings, including rallies, to push for the proposal.
The signatories of the petition, they added, "are not just people within the Bangsamoro Autonomous Region in Muslim Mindanao but also from outside the region who expected to see the peace agreement between the government and the Moro Islamic Liberation Front succeed and usher in genuine development for the Bangsamoro people and the rest of Mindanao."
"We are confident that President Duterte and our dear national legislators will listen to this outpouring of support for the Bangsamoro transition," they said even as they thanked those instrumental in gathering the signatures as well the signatories.
The President has earlier expressed his support to the call, which will provide the Bangsamoro Transition Authority, the government, the Moro Islamic Liberation Front and other groups in fully implementing the key points in the peace agreement, including the complete decommissioning of the revolutionary regulars.