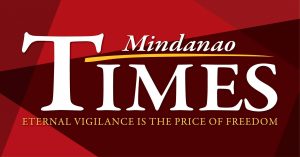 LANTAPAN, Bukidnon (MindaNews) – Drawing support from their years of friendship, the Bangsamoro Transition Authority (BTA) asked the support of indigenous peoples as they seek for a three-year terminal extension in the Bangsamoro Autonomous Region of Muslim Mindanao (BARMM).

BTA Parliament Member and Minister of the Indigenous Peoples' Affairs Timuay Melanio Ulama recalled their ties with the Lumads during the 10th year celebration of the Moro-IP-Settlers Kinship.
"Ten years ago we bonded together and today I asked again for that support," Timuay told a gathering of Lumad elders in the Talaandig community in Barangay Songco here. Tarpaulins indicating their support to the BTA proposal were all over the Talaandig village on Monday.

"We support the extension of the Bangsamoro transition," reads one of the signs. Other streamers congratulated the renewal of the Moro-IP-Settlers kinship. Talaandig chief Datu Migketay Saway Victorino said the kinship between the three groups is being put to test again.
Victorino said like what the Lumads did 10 years ago when the BTA leaders were still seeking for the approval of the Bangsamoro Basic Law, they would be behind the latest advocacy of the Moros.
He said the Lumads in the past have always supported the Moros in their time of need.
"We again will help you in your quest for peace and development," Victorino said.
The Moros, Lumads and settlers have been meeting here every March 8 to rekindle the special kinship between them, according to Victorino.

"No pandemic will stop our celebration," he told the small Moro delegation who went to Songco last Monday. (Froilan Gallardo / MindaNews)