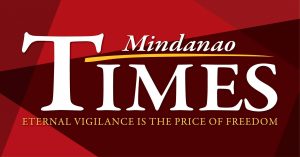 THE NEWLY appointed commander of Eastern Mindanao Command (EastMinCom) on Monday vowed to strengthen the cooperation of the unit with local chief executives in his area in order to achieve sustainable peace and development.

"(I) enjoin the different LGUs (local government units), partner agencies and other stakeholders to work with us so that we will achieve our common goal of lasting peace in our environment," Major General Greg T Almerol, the 13th commander of the EastMinCom, said during his message in a ceremony at Naval Station Felix Apolinario.

Almero replaced Lt Gen Jose Faustino Jr, who is promoted to become chief of the Philippine Army, during a hange of command ceremony with Armed Forces of the Philippines Chief of Staff Cirilito Sobejana as the guest of honor and speaker.

Almerol is a member of the Philippine Military Academy "Makatao" Class of 1989.

He served the people of Eastern Mindanao during the early years of his military career as commander of the 60th Infantry Battalion based in Davao del Norte and as assistant chief of staff for operations of the 10th Infantry Division.

He also held key positions such as commander of the 903rd Infantry Brigade, deputy commander of Southern Luzon Command, and deputy chief of Staff for Intelligence of the Armed Forces of the Philippines before becoming the Commander of the 2nd Infantry "Jungle Fighter" Division.

Almerol is married to Lynette Cumara Almerol and they are blessed with three children. Greg Junior who is currently working in Aukland, New Zealand, Morons Claire and Lester Glen.

Sobejana described Almerol as well-rounded officer previously assigned in operations, Intelligence and Civil-Military operations.