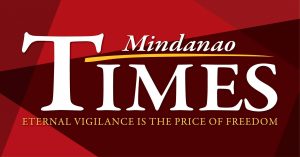 MAYOR Sara Duterte assured residents coming home to the city that they will not be quarantined unless they exhibit COVID-19 symptoms.

On Monday, Duterte also said the city government is complying with the resolution of the Inter-Agency Task Force for the Management of Emerging Infectious Diseases which mandates local governent units to follow uniform travel protocols for land, air, and sea travels.

However, she said that while travel protocols are relaxed, the city government is not lifting the curfew and liquor ban.

Duterte also urged residents not to worry because "before the IATF Resolution 101 came out, we already stopped the mandatory RT-PCR testing at DIA since we directed all our resources to testing in the communities. Since we loosen our entry, we must be aggressive in our community surveillance where there are COVID-19 positive cases."

The resolution urges local government units not to require travel authorities and health certificates so travel is not restricted.

"Sa Reso 101, no LGUs will be in restricted status anymore because if you can remember, nagbutang sa atoa as restricted LGU kay ang JTF Covid Shield," she said.

The JTF Covid Shield aims to ensure that IATF guidelines and protocols are strictly enforced and is composed of the Philippine National Police, Armed Forces of the Philippines, Bureau of Fire Protection, Philippine Coast Guard, all barangay tanods, Bantay Dagat, and all LGUs.

The resolution states that while the reverse transcription polymerase chain reaction test is not required, although the local government unit can still make it a requirements, health assessment of passengers by physicians is still necessary at the point of entry, it be the port, airport or terminal.

Duterte said the city government will follow the resolution and will ensure that the protocols are followed, like the inimum health public standards of physical distancing, hand hygiene, cough etiquette, and wearing of face masks and face shields; as well as conducting clinical and exposure assessment in all ports of entry and exit to ensure that only asymptomatic, non-close contact individuals are allowed to travel or enter the LGU of destination.