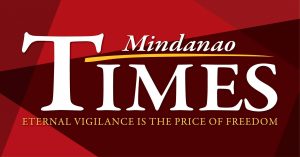 THE CITY government is intensifying the monitoring of communities even as it prepared for the next surge of COVID-19 cases.

This developed as Mayor Sara Z. Duterte reiterated the reminder for residents to continue following the minimum health protocols.

"We have also discussed with Task Force COVID (the steps that must be taken). We must be aggressive in our surveillance in the communities and to test," Duterte said Monday over the Davao City Disaster Radio.

She said the surge gradually went down because the people maintained practicing the minimum health standards.

However, because of the new variants as well as the loosening of travel restrictions, the city government is expecting another surge in the number of cases.

"So kung dili ta mag istrikto sa minimum public health standards ug atoang open at this point ang atong curfew and liquor ban and alternative working arrangement, mostly likely we can expect a second wave of surge," she added.

She said the need for the strengthening of the implementation of minimum health standards is necessary so that the economy can continue to recover. "So observe the health protocols and faster vaccination of the health workers inside hospitals," she added.

She also urged the residents to prepare to get inoculated so they could get protection from the virus.

The city government is targeting to vaccinate about 1.2 million of people.