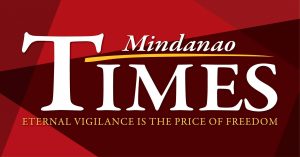 MAYOR Sara Duterte has ordered the Davao City Police Office (DCPO) to increase police visibility to reduce crimes.

The mayor made the order after a 47-year-old woman was found in Ladislawa, Buhangin and a 6-year-old boy died of multiple wounds as his body was found along the river in Batolousa, Bangkas Heights, Toril District.

"Meron na person (in the case of the woman) of interest kinahanglang itahi ug tarong ang pieces of evidence so that they can finally solve (the crime); and sa Toril ang atoang Davao City Police were instructed to increase police visibility to reduce incidents in the community," Duterte said over the city government-operated Davao City Disaster Radio.

However, she said, the police must continue to observe minimum health protocols as they do their tours of duty.

In a phone interview, City Police Office Director Kirby John Kraft, confirmed that investigators have identified persons of interest in the death of Christine Sunga Corpuz, although he did not disclose more details other than saying that the close circuit television camera footage is crucial in the investigation.

Kraft said investigators are also looking for other pieces of evidence that are vital to the investigation as well as trying to establish other angles on the motive of the murder.

He said investigators have been discussing the crime with the husband of the victim.

Based on the autopsy report of the Police Crime Laboratory 11, Kraft said Corpuz sustained head injuries and that there were indications that she was also choked, while there were proofs that she was raped.

On Saturday, he added, he has also directed all police stations to account their personnel and ensure that they are dispatched in areas where they are needed.

"We have (done) readjustment to strengthen the police visibility especially in the areas that are far," he said, adding that among those that needed to be secured were those that crimes are likely to happen.

Last week, the Davao City Police Office announced a P300,000 bounty for those who can provide information that would lead to the arrest of the criminal responsible for the death of Mrs. Corpuz.

Meanwhile, the police also reported last week that the body of a six-year-old boy was found in Batolousa, Bangkas Heights, Toril District on Thursday evening.

The report said Kenjay Jainar Gido sustained wounds on the head that resulted in his death, although investigators have yet to establish the motive of the crime and identify the culprits.