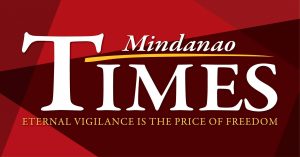 THE TOP officer of the 10th Infantry Division has vowed to end the insurgency in the Davao Region before the end of President Rodrigo Duterte's term.

Major General Ernesto Torres Jr., who replaced General Reuben Basiao as commander of the unit, he has been briefed about the situation of insurgency in the region.

"Well when I was briefed this afternoon (March 4) regarding the situation in the region in the area of 10th ID, (I believe it is very doable considering the decrease number of guerilla fronts, and the cooperation that we are getting from the stakeholders, from other agencies it is very doable to really declare the whole region peaceful and attain the mission that was set forth by the previous commanders," said Torres, who also believed one part of doing it is to continue the gains that the region has gotten in terms of development.

"Of course, we will sustain the gains of the previous commander of 10th ID because we believe that he was able to lay a strong foundation for peace and development in the area," he added.

In order to sustain the gains, he said the unit will sustain its focus on military operations, hand-in-hand with livelihood development that Basiao has introduced in the region and the entire area under the jurisdiction of the unit.

"We will sustain the gains in what we are going to do so we will continue capacitating our soldiers, we will continue also providing the facilities of the camp and ofcourse we will remain committed in our collaboration with Regional task force ELCAC (End Local Communist Armed Conflict)," he further said.

However, Torres admitted that the areas under the unit have remained challenging because of the remaining presence of the armed group. "Although we have decrease the number of guerilla fronts and enemies that we are confronting the challenges are still there so there are still numbers of Guerilla Fronts that we have to contempt but we are very optimistic that just like what I have said that making insurgency free (region) is doable," he added.

He added he will continue to strengthen the relationships that the unit has cultivated with the local chief executives in its area. "Davao City is also under me so we would just have to revisit the cooperation with the Davao City official," he added.

He said the unit is supporting wholeheartedly the government in the implementation of the Barangay Development Program (BDP).