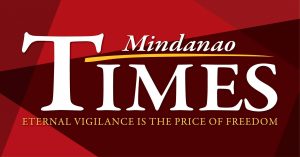 THE MILITARY reported that soldiers killed on March 2 a leader of the New People's Army who refused to surrender, while another report that a member of the armed group was rescued when he escaped from his group three days later.

The report identified the one who was killed as Renante Mantos, while the one who ran away from his group was rescued by a team of soldiers from the 30th Infantry Battalion in Alegria, Surigao del Norte.

First Lt. Justin Carlo Yu, 28th Infantry Battalion Civil-Military Operations officer, said members of the unit killed Mantos, secretary of the Guerilla Front 2.

Yu said the a resident of the place where Mantos was killed reported to the unit the presence of the latter as a team of soldiers was patrolling the area in Maco, Davao de Oro. The soldiers, who identified Mantos with the help of his former colleague, urged him to surrender, but Mantos pulled his gun instead.

This prompted the soldiers to shoot him, which resulted in his death.

The unit then turned over Mantos' belonging to the local police, including his firearm, a fully loaded 45 caliber pistol.

The military reported that Mantos was among the beneficiaries of the local peace efforts, including the call for them to surrender, but had continued to join the armed movement.

On the other hand, Second Lt. Benjamin Elisand de Dios, Civil-Military Operation officer of 30th IB, said the rebel by his unit was a member of Sandatahang Yunit Pampropaganda of Guerilla Front16 under North Eastern Mindanao Regional Committee (NEMRC).

The rebel, de Dios added, also turned over a rifle, ammunition and other personal belongings.

He added that the rebel reached out to the hotline number of the unit while being chased by members of his group. This prompted the unit to dispatch a team which resulted in an encounter.

The rebel then escaped from his team and gave himself up to the soldiers as he accused the armed movement of lying to him.

"The situation in the mountain is hard, I've heard that my former comrades who surrendered before are now living peacefully, and I also noticed that there is no better life in the armed struggle, that's the reason, I surrendered in order to live peacefully," he said based on the military report.