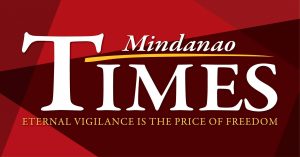 A TOP medical practitioner in the city has urged residents to remain vigilant because of the fear of the increase in the number of COVID-19 cases following the discovery of new variants

Dr. Josephine Villafuerte, Davao City COVID-19 vaccination program head, said on Saturday the South African and the United Kingdom variants of COVID-19, which were discovered in other parts of the country, may also reach the city.

"It is anticipated that Davao will also experience a surge soon," Villafuerte said as she called on the people to continue practicing minimum health standards like wearing masks and face shields as well as frequent handwashing, physical distancing and limiting their exposure to people they do not live with.

"(The number of cases of these new) variants is also increasing," said Villafuerte, as the Department of Health reported the discovery of the new variants, the South Africa and the United Kingdom.

"Let us not let our guards down. Encourage everyone to follow safety policies and protocols. And even if you have received your vaccine shots, please continue to be vigilant. Stay safe," she said.

The Health department earlier reported that of the 52 cases of South African variant, 41 of them were from the NCR, 11 were being verified whether these were local cases or returning overseas Filipinos.

On the United Kingdom variant, 28 were in the NCR, while three cases whose identities were still being verified.

Mayor Sara Duterte has been reiterating the need for residents not to be complacent by continuing to practice the minimum health protocols as the city continues to be under a quarantine.

Duterte emphasized the need to be more vigilant because these new variants are identified as "super spreaders" or can infect anyone fast.