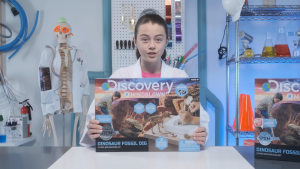 The best way to keep kids at home interested in continuous learning is to break the monotony of home-based school work by sneaking in some fun.
Fun, in this case, can come in the form of STEM toys, which help kids build skills in science, technology, engineering and math. Hands on time with these toys can be a helpful in blurring the line between study and playtime.
STEM toys come in various forms–these can be simple as building blocks or come as elaborate gadgets that can be programmed as a robot. Whether big or small, STEM toys provide playtime that induces creativity, thinking and a lot of fun.
Kids even tend to play longer with STEM toys than regular toys that only offer flashy entertainment. STEM toys are also a good way for parents to spend good time with their kids.
The best thing about STEM toys? These trinkets can command attention and focus by putting value on kids' interests (like dinosaurs, cats, colors, etc.) and break down lessons and ideas through step by step instructions.
For example, Discovery's #Mindblown line of toys invites a child to be curious and inspires them to ask big questions about the world around them.
The range of toys sit at the intersection of exploration, curiosity and STEM-based "edu-tainment" and offers hands-on experiences on paleontology, robotics, geology and more!
These are also supplemented with digital materials through its app and YouTube channel Discovery #MINDBLOWN.
Include STEM toys in your child's daily home learning experience and shop Discovery #MINDBLOWN in Toy Kingdom in SM Lanang Premier and in SM City Davao today. Call 285 0943 or 297 6998 to reserve your toy kits.