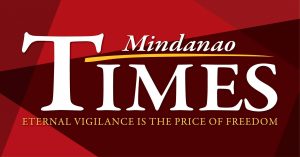 A FORMER barangay chairman was killed in a buy-bust operation in Purok 10, Barangay Lubogan, Toril at 11:30 p.m. on Thursday.

He was identified as Jorge Butiong Tajo, 58, married, former head of Barangay Callawa, Buhangin District, and a resident of Purok Lawaan, of the same barangay.

Maj. Michael Uyanguren, the Toril Police Station commander, said the operatives successfully completed the transaction when he received the buy-bust money for the sachet of shabu.
However, the suspect sensed that he was dealing with police officers and he pulled out his firearm and shot at the poseur-buyer. The operatives retaliated and gunned him down.

The suspect was immediately brought to the Davao Mediquest Hospital Inc. for immediate medical treatment. The doctor tried to revive the suspect but he died at 12:26 a.m. on Friday.
The Scene of the Crime Operatives team, led by PMsg. Jeffrey Sabalon, recovered a .45 caliber pistol with six bullets, a fired cartridge cases from a .45 caliber pistol, and a 9mm pistol.

Police recovered a sunglass case containing eight medium sachets of shabu with an estimated weight of 2.2 grams and a total street value of P35,200.

The body of the suspect was brought to the Villa Funeral Parlor.