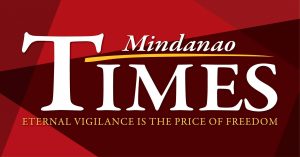 With a debutante's perspective in mind, Dusit Davao and the Davao Fashion & Design Council (DFDC) once again merge their roles in creating "Dreamy Sophistications: A Debut Fashion Exhibit." This event aims to give a muse the chance to envision her debut dress, matched with the perfect venue.
According to Dodjie Batu, President of DFDC, "The visual centerpiece of the dream-like setting epitomizes the character of the celebrant and this important milestone in her lifetime. It is but important that this is well thought of and articulated with a degree of sophistication and restrained elegance."
There are two installations for this themed exhibit. One is set up in Dusit Thani Residence Davao, and the other one is in Dusit Thani Lubi Plantation Resort. The inspiration for each setup differs in a way that it complements the Dusit property where the designs are installed in. For the city hotel, the theme is more contemporary and spotlight perfect that it lets the debutante imagine a grand ballroom event. As for the resort, the concept becomes more adventurous and fits debutantes who like destination celebrations.
"Dusit Davao is sophistication in every sense of the word. Davao Fashion and Design Council is equally embodying that sophisticated sense and sensibility in fashioning a dream and a desire into an experience of a lifetime. This partnership seals that no more no less. When you have the right setting, your star will definitely shine," said Batu.
This partnership is a product of the past exhibit of the council in Dusit Davao entitled Istilo Lokal. DFDC is led by Dodjie Batu with the members Aztec Barba, Emi Englis, Bamba Limon, Edgar Buyan, Egay Ayag, Windel Mira, and Benjie Panizales. For the past two decades, the council promotes in establishing the niche of Davao Design and highlighting the talents of our homegrown designers.