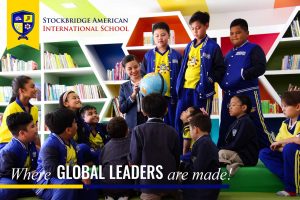 ENTREPRENEURSHIP  is defined as the activity of setting up a business or businesses while taking on financial risks in the hope of making a profit eventually. Entrepreneurship is important as it can bring about change in improving standards of living, create wealth, and social empowerment. In the Philippines, a research study done during the period from 2008-2011 showed that through entrepreneurship a Filipino household could move from being poor to non-poor. Indeed, entrepreneurship is an effective and important way to reduce poverty in the Philippines. As such, the Philippine Government has been promoting entrepreneurship as a means for improving people's lives.

According to the Harvard Business Review, children who learn about entrepreneurship will "become problem solvers, opportunity finders, better at communication, more persistent, more flexible and adaptable when facing obstacles."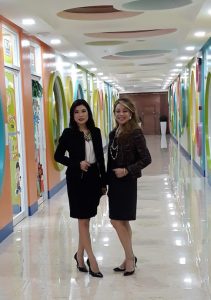 So where does one find a business school that develops an entrepreneurial mindset among young students here in Davao? "Entrepreneurship education, as well as global leadership, are at the core of the education philosophy at Stockbridge American International School (SAIS).
SAIS is the only international school in Davao City and General Santos City whose curriculum is grounded on global citizenship and leadership. Skills in Entrepreneurship when taught at an early age can be significant in helping our children succeed in life.
SAIS believes that education for entrepreneurship fosters confidence, independence, and positive thinking among its students. Building an entrepreneurial mindset can enlighten students on the importance of having clarity in their goals; taking responsibilities; being creative and innovative, and persevering until they succeed and attain their goals," lectured madame Purita Arsenia "Joji" Ilagan-Bian, the Chairperson of the Joji Ilagan Bian International Schools that owns and operates SAIS.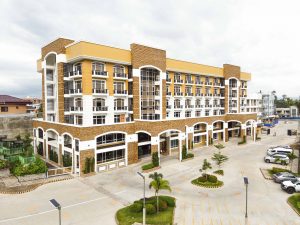 "Students as early as those in Grade 1 have a subject on Leadership and Personality Development (LEAP) in laying the foundation for entrepreneurship. This is the perfect time for young students to develop their self-awareness, confidence and etiquette which are the building blocks of leadership and global citizenship. Entrepreneurship education is a Stockbridge Advantage Subject (SAS) at SAIS starting from Grade 4. They are called Kidpreneurs.
They start with a subject called Kidpreneurs 101 where they are taught the basics of entrepreneurship. Here they start to identify their competencies at an early age. Activities and classes are presented in an easy-going and fun fashion while identifying and fostering the personal strengths of each student.
By the end of each school year, students prepare their own business plans and present these to a panel of experts," revealed Nicole Bian-Ledesma who is currently the President of the Davao Young Entrepreneurs.

The Junior Entrepreneurship Courses are for Junior High Students (Grade 8-10). The program is experiential and focused on students' ideas for proposed projects. It encourages entrepreneurship, personal empowerment and motivation; while providing theoretical and practical knowledge on financial literacy. Also included are subjects on Business 101; Basic Accounting and Budgeting; and Design Development. Students are required to come up with a comprehensive business plan along with feasibility studies done through valid research works.

On the other hand, the Young Entrepreneurs and Business Program is for senior high school students (Grade 11-12). While working as an investment team, students collaborate to set a financial goal; and learn the basics of investment types, portfolio management, and financial planning. They learn these skills as they engage in activities that reinforce math, social studies, language arts, and economics.
Students will learn to think critically about investing as they understand the factors that contribute to a smart financial strategy. Important subjects include Investment 101, Economic Forecast and Market Trends, Basic Economics, Social Entrepreneurship and Family Business Management. Before students are to graduate they are required to establish their own start-ups.

"As we prepare ourselves to move beyond the pandemic, there is a fervent call for graduates and professionals to have entrepreneurial mindsets – to be dynamic in a volatile environment, be creative and innovative, be multi-skilled, take risks and persevere in realizing ones passions.
Today, it is not about the Goliaths or large corporations anymore. It is about the Davids, the start-ups and the young entrepreneurs who think fast, move fast and grab opportunities. It is thus vital that this entrepreneurial spirit is developed and honed at a young age so children can develop with a burning passion and a sense of purpose which they will bring with them throughout life," emphasized Nicole Ilagan-Bian with her mom, Joji Ilagan Bian, nodding in complete approval.