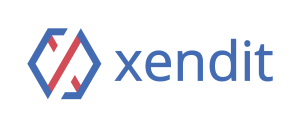 Xendit, the fastest growing digital payments infrastructure for Southeast Asia, announces it has raised US$64.6 million in a Series B round led by Accel to deliver more secure and reliable economic success in the region. Altogether, the company has raised $88 million in funding. Amid Southeast Asia's rapid digital transformation, Xendit is quickly bolstering businesses of all sizes, processing more than 65 million transactions with US$6.5 billion in payment value annually.
"Southeast Asia is a massively complex region, with Indonesia having 17,000 different islands alone—not to mention the region's regulatory and technological challenges. Trying to build the businesses of tomorrow on yesterday's infrastructure is holding Southeast Asia's businesses back," said Moses Lo, CEO and Co-Founder. "This latest investment will enable Xendit to scale our digital payments infrastructure quickly and provide millions of small and medium-sized businesses across Southeast Asia with an on-ramp to the digital economy."
"With more than 150 million Indonesians online and a rapidly growing middle class, Indonesia's digital economy is on track to quadruple by 2025," said Tessa Wijaya, COO, and Co-Founder. "Southeast Asia needs access to a reliable payments infrastructure of its own. Xendit's platform will supercharge the region's incredible digital economy, ensuring the next generation of businesses can soar."
Accel led the round with added support from YCombinator. Xendit is the first Indonesian company to go through YCombinator's accelerator program and was named one of YCombinator's top 100 companies of 2021. Xendit's diverse, worldwide team brings localized solutions to a global framework. Both CEO Moses Lo and COO Tessa Wijaya were born and raised in Asia, with a deep understanding of its culture and local nuances. After pursuing higher education in the US, Tessa honed her expertise in Southeast Asia's market dynamics and regulations. At the same time, Moses gained insight into global tech accessibility and Silicon Valley's startup ecosystem. Together, Tessa and Moses have joined forces to build Southeast Asia's next digital economy.
From small bazaar and Shopify/WIX sellers to large enterprises—like Grab, Cashalo, Ninjavan, Kumu, and Shopback—businesses have experienced a long battle to digitize without proper tools for Southeast Asia's economic nuances. Now, Xendit provides them all with payment solutions to set up and go to market quickly, including processing payments, running marketplaces, disbursing payroll and loans, and detecting fraud. With Xendit, businesses can access:
The most reliable payment solution for Indonesia, the Philippines, and Southeast Asia
Best-in-class fraud detection with a privacy-forward approach
A quick-to-implement API deploying in days rather than months
World-class 24/7 customer service
Xendit's efforts dovetail perfectly with the region's continued steps towards digitization and financial freedom. The Association of Southeast Asian Nations (ASEAN) joined forces to adopt its Community Vision 2025 to expand financial literacy, enhance connectivity, strengthen regional infrastructure, expand digital payments scope, raise awareness against digital fraud, and prioritize bridging the digital gap.
This recent round of funding will drive, among other key initiatives, Xendit's expansion across Southeast Asia and accelerate the growth of its recently launched Philippines operations. Xendit has always thrived by delivering innovative, hyper-localized solutions to payment ecosystems as complex and fragmented as Indonesia and now the Philippines.
"With the support of forward-thinking regulators like the BSP, the Philippines has seen widespread adoption of digital payments over the last year," said Yang Yang Zhang, Managing Director of Xendit Philippines, "We feel strongly that Xendit is best poised to ensure that all Filipino businesses – from enterprises to SMEs – have easy access to world-class payments infrastructure to help them rapidly adapt to this shift in consumer behavior. We are so excited to play a role in the Filipino economy's recovery from the COVID pandemic and set the stage for the next inflection point in its growth."
"Xendit has quietly built a modern digital payments infrastructure that's transformed how Southeast Asian businesses transact," said Ryan Sweeney, partner at Accel. "Their team's combination of deep local expertise and global ambitions means they're uniquely positioned to do what no other company could do in the region. We're excited to partner with Moses, Tessa and the founding team to help take Xendit to the next level."