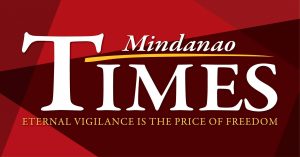 TEN HIGH-RANKING communist guerrillas surrendered to the Eastern Mindanao Command, while more than 600 members and supporters also renounced their links with the New People's Army from January to February this year.

The were identified as Marie Vic Diamante Sustetuido alias Celin/Bebeng, Deputy Secretary of Guerrilla Front Committee (GFC) Malayag, North Central Mindanao Regional Committee (NCMRC), Isias Bigol Geñorga alias Ising, Executive Committee (Execom) member and Secretary of the Regional Urban Committee, Gina Tutor alias Cora, Execom member and Secretary General of Gabriela Agusan del Norte, Vilma Dalangin Yecyec alias Mader, Secretary of the Regional Organization Department, and Rogelio Balansag De Asis alias Dhudz, Regional Chairman of Pambanang Lakas ng mamalakaya sa Pilipinas (PAMALAKAYA).

Meanwhile, Bartolome Abela Tausa alias Raymond, Commanding Officer of the Pulang Bagani Command, Rekem Domingo alias Renjan, Vice Commanding Officer 2 of the Front Guerrilla Unit (FGU), and Ruben Sinao Su-oy Jr. alias Jordan/Niko, the Commanding Officer of Basil Platoon, Guerrilla Front 3 and also an Execom member, Jimwel Ascares Salazar alias Zian, Commanding Officer of Sub-Regional Sentro-De-Gravidad (SRSDG) Westland, and Kurt Russel Sosa alias Ugnay surrendered to the authorities on separate occasions.

Maj Alex Mindalano, the EastMinCom spokesperson, said more than 600 NPAs and their supporters dissociated from the CPP-NPA-NDF from Jan. 1 until Feb. 28.

Out of the neutralized NPAs, 13 were killed in encounters, 16 were captured, and 77 surrendered. Sixty-five firearms recovered while 25 hideouts were discovered by the troops in the same period.

BGen. Leopoldo Imbang Jr., acting EastMinCom commander, attributed these accomplishments to the increasing trust of the communities on the local government units.

"Local officials are now more receptive to the needs of their communities, leading the latter to become more participative to government-led initiatives in tackling the armed struggle," he said, stressing that this development has a positive impact on the military's counterinsurgency measures.

Imbang also expressed his gratitude to the different government agencies and stakeholders who never fail to support EastMinCom's initiatives and programs for peace, security, and development.

"With the sustainment of the collaborations among different government agencies, we are expecting to see a rising number of communist NPA terrorists (CNTs) surrendering to the government in the coming months," he said.

Rebels who choose to surrender to the authorities can avail of the Enhanced Local Comprehensive Integration Program (ECLIP) of the government where they can receive remuneration and livelihood assistance, he added.