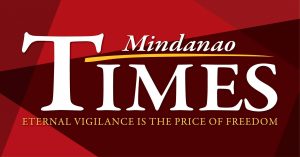 THE 10TH Infantry Division commander, Maj. Gen. Reuben Basiao, thanked all the stakeholders for their trust and support as he bows out of the military service this Friday.

"Mam, Sirs, you are all part of the milestones and the testimonies of positive reforms that the Division established in the communities in the area of responsibility," Basiao said in his message during the stakeholders night on Monday held at Camp Manuel Yan Sr., in Barangay Tuboran, Mawab, Davao de Oro.

"You have done your share for the whole area of 10ID. Thus you also shared the fruits of my accomplishments and of the division. For all the success of the Division, we owe you a lot," he said.

He described the level of governance of local government units headed by their local chief executives, as "exceptionally mature."

" I have seen how you shared your time, efforts, and resources with us. I have also witnessed how our relationship progressed from our initial collaboration to a matured partnership," he further said.

"When I assumed command of the 10th ID, I never felt anxious about the vast responsibilities. I was truly confident that the experience in working with the various Stakeholders will ease my job, that the division will never be alone in carrying out tasks in establishing sustainable peace and development in our communities for I have the overwhelming support of the division's stakeholders," Basiao said.

Although, He said that the division also endured hardships and sacrifices before it achieved its success.

"Before I relinquish the command of the Agila Division and bow out from the military service, I want to personally pay tribute to all our stakeholders and partners for peace and development and I will take the opportunity to express my heartfelt gratitude to all our stakeholders," he further said.

He also emphasized the full support of the local government units in ending the communist rebellion.

"Government officials in the AOR (area of responsibility) have been one with the army to dismantle every single unit (NPAs) that operates in the area through the Executive number 70, or the Whole of Nation Approach," he said.
"A few days from now, you may no longer see me in my military uniform but, for sure, we will still cross paths now in another attire. I assure you I am not yet signing off from Region XI. I will continue to pursue my advocacy on economic growth and development through community empowerment, in whatever opportunities offered to me," he further said.

Basiao is a member of Philippine Military Academy Maringal Class of 1988. On March 5, he will reach the mandatory retirement age of 56. Before he assumed as the 10th ID chief, he was the former 67th Infantry Battalion commander and 701st Infantry Brigade commander based in Mati City, Davao Oriental.