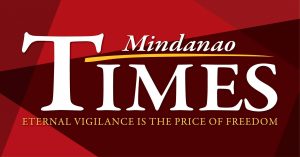 A FEMALE rebel was killed while two high-powered firearms were seized during an encounter with the combined troops of the 58th Infantry Battalion and 42nd Division Reconnaissance Company in the hinterlands of Barangay Mantangale, Balingoan, Misamis Oriental on Monday.

1Lt. Jefferson Mariano, civil-military operations officer of the 58IB, said the female rebel was believed to be a member of Sub-Regional Committee 1 of North Central Mindanao Regional Committee (NCMRC). Her identity was withheld prior to informing the family.

The female rebel was among the more or less 30 NPAs encountered by the troops around 4 p.m. after responding to the report on the presence of the armed men in the barangay.

They found her lifeless body on the site, abandoned by the retreating rebels.

The soldiers recovered two M16 rifles, three magazines for AK47, four magazines for M14, three rifle grenades, two-way radios, three cellular phones, three solar panels, assorted medicines, personal belongings, and 18 backpacks.

"We are very grateful for the swift response by the men in uniform in securing the area," Balingoan Mayor Aaron Paul S. Unabia said.

"The LGU Balingoan will do its best to assist the Philippine Army and all other government agencies and instrumentalities in putting an end to the insurgency problem and bringing peace and prosperity to the area," he said.

Lt. Col. Ricky L. Canatoy, commanding officer of 58IB said, "We extend our heartfelt condolences to the bereaved family of the killed female rebel. Another life was wasted and lost for fighting for the wrong ideologies of the NPA."

Furthermore, Canatoy urged the remaining NPA fighters to abandon the armed struggle, return to the folds of the law, and avail of the programs of the government.

"I truly hope that more and more NPA rebels will surrender now and stop adhering to the lies and deceptions put inside your heads. Do this for the sake of your life and to avoid this unfortunate death. It is not yet too late," he said.

"You are always welcome to surrender and come back to the folds of the law. We assure you that a good future awaits as we will assist you from the beginning until you can avail all the benefits under Enhanced Comprehensive and Local Integration Program (E-CLIP). Likewise, your Army will continue to work to ensure the safety and protection of every individual in the communities," he further said.