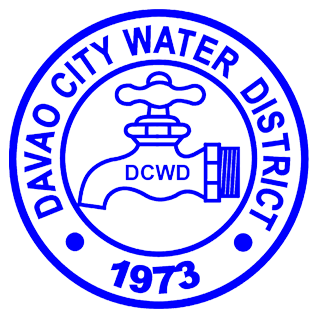 DAVAO City Water District advises of low water pressure to no water on March 6, 2021 from 12:00 AM to 2:00 AM affecting some areas served by Toril Water Supply System (WSS).
Specific affected areas are Purok Pagkaka-isa, Concordo Compound, Toril Executive Village, Manggahan, Crossing Bayabas, Paradise Village, Ilocano Village, Davao Housing Subd., B.B. Homes Subd., New Daliaon, Toril Public Market, St. Jude, Santa Clara Village, Prudential Village, San Jose, St. Michael Village, San Roque Village, Duha Village, San Vicente Village, San Nicolas Village, Teacher's Village, Rovical Village, Nakada Village, Doña Manuela Subd., Tukbisa Village, Sitio Kanipaan, and Toril Proper.
DCWD needs to temporarily shut off the water supply in the affected areas to give way to the integration of the newly installed Programmable Logic Control to the existing soft starter motor control panel of Toril Production Well Nos. 1 and 2, as part of the general improvement project in Toril WSS.
On behalf of the DCWD management, General Manager Edwin V. Regalado asks for the understanding and cooperation of would-be affected customers and advises them to store enough water prior to the schedule. Water supply may be restored earlier if work goes smoothly or later if unforeseen problems arise.
DCWD conducts flushing after service works are completed. However, once water is restored, customers are advised to open all faucets and allow water to run for at least two minutes. Do not drink tap water immediately but if needed, boil water beforehand as safety precaution.
For more details on this water service interruption and other concerns pertaining to DCWD's services and operation, the general public may visit DCWD's website (www.davao-water.gov.ph) or contact its 24/7 call center through the 24-hour hotlines 235-DCWD (3293), 244-6767, 0927-7988966, 0925-5113293, or 0908-4410653. As of this writing, DCWD's Facebook Page and 24/7 chat support are temporarily down due to technical problems. (Katrina Belen M. Roble)