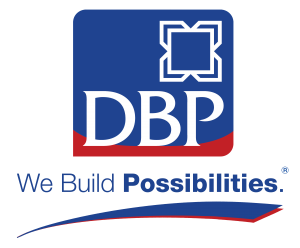 State-owned Development Bank of the Philippines (DBP) is working with the Department of Finance, state regulators and legislators to introduce amendments to its charter as the bank girds for an expanded role in the economic recovery efforts of the National Government, a top official said.
DBP President and Chief Executive Officer Emmanuel G. Herbosa said the bank hopes to hike its authorized capital from the current P35 billion to P100 billion to enable DBP to broaden its credit assistance to priority sectors, which were adversely affected by the current economic downturn.
"The proposed amendments to the DBP Charter would be a boon to our efforts to undertake more developmental projects especially in the countryside, where these types of economic interventions are most sorely needed," Herbosa said.
DBP is the seventh largest bank in the country in terms of assets and has been designated as the Infrastructure Bank by the National Government. It has a branch network of 140 branches and branch lite units, most of which are located in underserved and unbanked areas of the country.
DBP's charter was last amended in 1998 through Republic Act No. 8523, which raised the bank's authorized capital stock from P5 billion to P35 billion. DBP was originally founded as the Rehabilitation Finance Corporation which was part of mechanisms of the government to jumpstart reconstruction and economic revival after the devastation of World War II.
Herbosa said there is a pending bill with the House of Representatives' Committee on Banks and Financial Intermediaries, which is presently deliberating on the proposed measure.
He said DBP hopes that a counterpart bill would also be filed at the Senate to fast-track the passage of the measure before Congress goes into a break in preparation for the 2022 national elections.
"We pledge our full support and cooperation to our legislators and policy-makers in our collective efforts to strengthen DBP's charter to make it more relevant and responsive to the demands of an ever-changing market and rapidly-evolving economic landscape," Herbosa said.
Senior Vice President for Legal Services Group Soraya F. Adiong said the proposed changes would allow the bank to broaden its menu of financial products and services including the authority to engage in traditional and non-traditional modes of financing businesses while enhancing its compliance with risk-based banking laws and regulations.
She said the new charter would also bolster existing governance mechanisms, tighten sanctions and penalties for specific violations and provide greater operational and organizational flexibility for the bank. 
"Another key component of the amended charter is the grant of perpetual corporate existence to the bank while providing greater leeway for the National Government to increase its capitalization without the need for legislation," Adiong said.