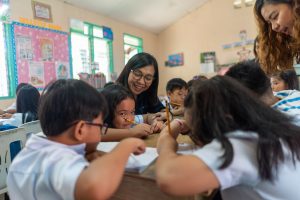 In this time of the pandemic when companies struggle to sustain not just their bottom lines but mainly their operations, only a few good corporate citizens are able to not just advance the cause of ensuring their operations are resilient but also lend a hand to communities that need intervention.
These exceptional companies are also known to take steps forward to ensure that they contribute to the betterment of the environment, mindful that long-term damage is the road to perdition not only for them, but for the entire planet.
One of these companies that promotes this universal sustainability is Aboitiz Power Corporation (AboitizPower) as it has not only sustained the vitality of its operations but has also ensured that it has been able to spread positive energy to its host communities in times of struggle.
LENDING A HAND NATIONWIDE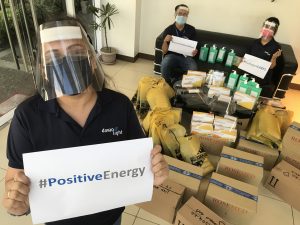 The company has not only focused on keeping their business afloat, but that it needed to support its communities all the same. It is in this context that the company has gone out of its way to help these communities, not only as a form of giving back but also as its way of paying things forward.
In the middle of the pandemic, AboitizPower has used all the tools available to ensure that its hosts, the local communities across the archipelago, have the much-needed flexibility especially in fighting the COVID-19 pandemic.
One of these tools has been the Department of Energy's (DOE) Energy Regulations 1-94 (ER 1-94), a program that allows the company to directly remit the share of the host communities out of the power generated in their area.
The company so far remitted about P670 million to the host communities through their local government units, in the hope that the funds could immediately be utilized in cushioning the impact of the virus.
Beyond this program, AboitizPower and its business units have also donated supplies and food packs to communities in need, and have distributed necessary medical supplies and equipment to hospitals and frontliners across the country. The company also continues to support educational and scholarship programs for students in local communities.
In expressing her gratitude to the company, Davao City Mayor Sara Duterte-Carpio shared the following statement: "Your contributions inspire our frontliners to continue the sacrifices that they make to flatten the curve and protect more people from contracting the disease."
Through its focus on social responsibility and spreading positive energy, AboitizPower, along with its subsidiaries, fosters sustainability not only for their business but for their host communities.
BUILDING A SUSTAINABLE FUTURE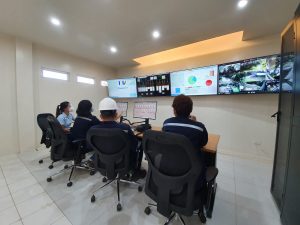 Even as AboitizPower and its subsidiaries have been busy extending help to host communities, they have not forgotten their role in providing positive energy and the best service possible to their customers.
Just last year, distribution utility Davao Light and Power Company, Inc. introduced the first digital substation in Davao City. Earlier in January, Cotabato Light and Power Company, Inc. also completed major upgrades to its Malagapas substation. The power generation units of Therma South, Inc. and Hedcor have also recently worked on the digitization of their control centers.
These upgrades contribute to AboitizPower's goal of providing reliable energy throughout its communities, and help with the ease of technical operations and maintenance.
As the company delivers on its promise of reliability, it continues on its energy transition journey, aiming to significantly expand its Cleanergy portfolio, their brand of renewable energy, over the next 10 years.
AboitizPower has been a pioneer for renewable energy in the Philippines, particularly with Hedcor producing hydropower in areas including Davao for decades. Now, the company seeks to grow its Cleanergy business even further and contribute to the global sustainability goals as the world looks toward a cleaner and greener future.
Through its sustainable practices and its #PositiveEnergy movement, AboitizPower aims to build a sustainable future for its business, its communities, and the environment.
To learn more about AboitizPower and its mission, visit www.aboitizpower.com.