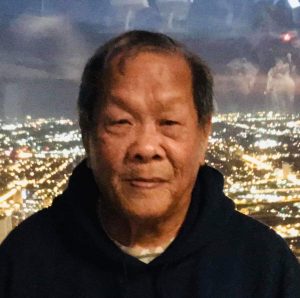 SUPPORTERS of Mayor Inday Sara are endorsing her to run in the 2022 presidential race. "Run, Sara, Run," the tarpaulin poster along Carlos Garcia Highway (diversion road) read.
There's nothing wrong if a person wants to be identified with the mayor, that is the prerogative of the person.
But if he/she happens to be with the group behind the poster, then this is wrong. The group could be violating the Commission on Elections' for the early display of campaign posters in public places.

Or, the supporters may be aware of the prohibition but choose to ignore it.
The city chief executive has ordered the dismantling of the poster as she said in her weekly program over Davao City Disaster Radio:

"Right now, there is no chance for me to change my mind… and explained that those behind these posters should first follow the law like paying the corresponding taxes." President Duterte on Tuesday also said he's not keen on the idea of his daughter running in the 2022 presidential derby."Naaawa ako sa anak ko. Ang pulitika dito sa Pilipinas, kababuyan. Lalo na si Trillanes (for
mer Sen. Antonio Trillanes)," Duterte said. "Be careful of Trillanes. Magbantay. He will sell you to the devil pag yan ang nakaupo." I'm a supporter of the mayor since day one. Only, I'm not sure if she knows it. I believe that a mango tree will never bear lanzones. His father, the President, is the best president the country ever had and, at this time, when some vulture politicians are vying for the post, Inday Sara is the best choice to replace her father.

Who knows? Inday Sara's supporters may be correct after all in endorsing her this early, although the mayor categorically denied she is aspiring. Remember that Mayor Digong also denied running for any national post? Now, who we are to believe?
And what if the President will succeed in saving this country from COVID-19 before his term ends, do you think that Filipino electorates are that stupid not to let a daughter inherit the throne?

I'm not campaigning for I read the election law. I just want to let others know the truth of the matter.
Meanwhile, let the supporters learn a portion of the lyrics in this song of iconic Neil Sedaka:
"….Oh, run Samson run, Delilah's on her way. Run Samson run, you ain't got time to stay. Run Samson run, on your mark you better start. I'd sooner trust a hungry lion than a gal with a cheating heart….."
-o0o-
While the tally sheets of the Department of Health (DOH) continue to show the rise, health authorities repeatedly assured the public of the coming first batch of vaccines. But, until today, we have yet to see the realization of their pronouncement. Two of my children living abroad with their families have already received doses of COVID-19 vaccines from their respective employers.
My daughter Tala from Illinois, USA, informed me that she got the first shot of the Moderna vaccine last week. She said that she has to wait 28 days for the next second shot of the dose, this time from Johnson & Johnson in March.
Pfizer, Moderna, and Johnson & Johnson, the three big US manufacturers, pledged 240 million supplies of the vaccines to the Americans after the sluggish rollout. Her elder brother Jeckjeck, also a registered nurse from Abbot Medical Hospital in Vancouver, Canada, earlier got his first Pfizer vaccine shot last January.
Tala said the first two days she experienced mild reactions–itchy, sore, and redness around the injection site–but after two days, "that's it, I'm back to normal as if nothing happened."
She said that it seems that young people tend to get stronger side effects from vaccines than older people! She didn't elaborate.
Meanwhile, Malacanang spokesperson Harry Roque announced that some 600,000 Sinovac vaccines from China are set to arrive anytime now (last week) and the vaccination drive will start this week with frontliners first to be injected. Sigurado na daw ito, Roque assured.
Good, ang tanong: Tatanggapin ba ito ng frontliners na siyang unang matuturukan ng vaccine after the DOH announced earlier that the Chinese COVID-19 dose is only 62 percent effective? The remaining 38 percent, ala suerte na lang. Tama ba ako, DOH?
-o0o-
Today, March 1, is my wife Virgie's birthday. She is now in Heaven but every year we continue to remember the day as if she's still with us. Today is also declared a non-working holiday in lieu of Araw ng Dabaw. Mabuhay!