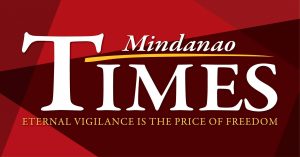 THE FIRST community exercise to prepare for the Special Partisan Unit (Sparu), the liquidation squad of the New People's Army, was a success as Davaoeños called the dedicated hotline within four hours since the simulation started.

With the pronouncement of the NPA in reactivating the Sparu operations in Davao City, the Task Force Davao recommended to Mayor Sara Duterte to address the threat by conducting another community exercise.

The city-wide community exercise was conducted last Feb. 26 and aimed at gauging the cooperation of the public in reporting suspicious individuals. It was part of the practice of the culture of security in their respective barangays which, in turn, helps in enhancing the security system of Davao City.

The TF Davao, Davao City Police Office, 1003rd Infantry Brigade, City Public Information Office, and Public Safety and Security Command Center laid out a comprehensive plan through a series of coordination meetings to design the simulation in five barangays.

All 20 "rabbits" were deployed at around 10 a.m. on Feb. 26.

At 10:30, four radio stations broadcast a public advisory, announcing to the public not to panic. The public was also told to be on the lookout for the "Sparu rabbits" who were acting "suspicious."

– At 11:05 a.m., the first "Sparu rabbit" was neutralized in Brgy. 76-A, reported to the police by a barangay tanod who was doing surveillance in the barangay. All four rabbits were neutralized by barangay tanods and barangay employee of Barangay 76-A.

– In between 10:30-a.m and 02:38 p.m., four rabbits were neutralized 200 meters away from the barangay hall in Ma-a.

– From 11:46 a.m. to 1:13pm., four rabbits were neutralized near the barangay hall of Gov. Paciano Bangoy, Agdao District.

– At 2:25 p.m., all four rabbits deployed in Barangay Mandug were neutralized by the functionaries and was reported by the barangay secretary to the PNP Station 13.

– From 11:20 a.m. to 2:38 p.m., two rabbits were neutralized in the Barangay Hall of Catalunan Pequeño. The "Sparus" were identified by a barangay tanod at the store 50 meters from the barangay hall.


At the end of the exercise, only two "rabbits" were not spotted by the public, which translated to a 90% rating.

Col. Consolito Yecla, the Task Force Davao commander, cited the efforts of the actors and partner agencies for the success of the exercise.

"The purok leaders, barangay officials, and the whole community should start looking for suspicious individuals in their puroks and barangay to make Davao City safe and secure," he said.

Prior to the simulation exercise, the TF Davao facilitated a seminar by inviting six former Sparu members as resource speakers. The workshop led to the crafting of steps to be undertaken by the individual target, by the community, by the barangay officials, and the security sector.