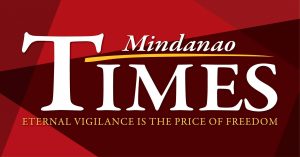 MAYOR Sara Duterte in her message for Araw ng Dabaw emphasized the resiliency of Davaoeños in the fight against COVID-19.

"My fellow Dabawenyos, this year is the second time that we are celebrating the Araw ng Dabaw virtually – without the usual festivities and gatherings we have been accustomed to in the past," she said.

"A lot has happened in the span of a year; we are not the same city we were in 2020, and the threat of COVID-19 is still present," she added. "But as resilient and united Dabawenyos, we shall overcome, as we always have, in the face of adversity."

"So this year, let us once again celebrate Araw ng Dabaw safely within the comforts of our own homes. The city government has prepared a number of online events and features and we are inviting you all to join us in these virtual events that will showcase the best of Davao," the Mayor said.

"And let us remember that while Araw ng Dabaw has always been a joyous celebration of pomp and pageantry, it is, at its core, a celebration of and a salute to the Dabawenyo," she added.

For this year's Araw ng Dabaw, the city pays tribute to the frontliners, especially those whose lives were lost in the process. She also cited the Davaoeños who contributed to controlling the numbers by following the health protocols imposed by the government.

"Our tenacity, and our discipline that will see us through to the end of this pandemic, in the hopes that we may one day safely celebrate our Araw ng Dabaw in the streets once more," she further said

Since last year, the Mayor declared the cancelation of all events lined up for the 83rd Araw ng Davao celebrations because of the coronavirus disease 2019 (COVID-19) concerns.

Meanwhile, the City Tourism Operations Office (CTOO) said that some tourism sites, resorts, and hotels will remain open for the Araw ng Dabaw celebration, which starts today until March 3. But they must first secure a certificate of authority to operate from the Inter-Agency Task Force on Emerging Infectious Diseases. However, leisure activities are still prohibited in line with the recommendation from health experts.

CTOO head Generose Tecson said during the AFP-PNP Press Corps last week that the most frequently visited attractions in the city are required to comply with protocols. Violations could spell their closure.


She added that all Araw ng Dabaw activities this year have been pre-recorded and will be aired on online local government platforms. Today, the city still does not accept tourists from other parts of the country and the world as part of the local government restrictions.