IN 2019, Florame Bayer, more popularly known as "Mheckai" to her friends, gave up her much-coveted position as Information Officer of 4Ps Program of the Department of Social Welfare and Development Xl to focus on her passion.

"I started doing eyebrow services in 2017 at my bag shop along Roxas Avenue right after my office work," she recalled during the opening of the Tagum City branch of Lady Boss Aesthetics and Wellness Center last February 18. "It was something that I really enjoy doing".

In no time, Bayer realized that she was starting to earn more doing what was supposedly just her pastime. "That's when I started to attend various trainings in order to hone my craft and be updated with the trends," said the 27 year old entrepreneur.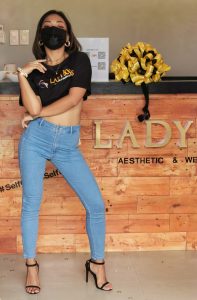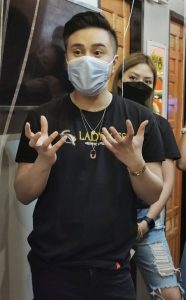 With ever supportive husband Francis backing her up, they opened their first Lady Boss Aesthetics and Wellness Center along Loyola Street in Barrio Obrero a year ago to cater to more clients.

Along with that, she also launched their Lady Boss Academy of Aesthetics, which provides unique experience and skills training in microblading and other semi-permanent make up procedures, such as eyelash lift, eyeliner tattoo, lip tattoo and microshading.

"We want to train people who want to do freelance or want to open their own clinics. Our goal is to raise an army of semi-permanent makeup artists in Mindanao and to level-up our beauty industry," Bayer disclosed.

Then, the pandemic happened.

After the easing of quarantine restrictions mid-last year, Bayer said that they were a bit apprehensive on restarting their business.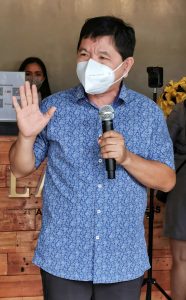 "Surprisingly, when we re-opened in July, we were overwhelmed with the patronage of our Obrero clinic. I think, people now give more attention to their eyebrows since we are wearing face masks all the time," she said in jest.

Their other services include Thermage, Korean IV Drip, Korean BB Glow and BB Blush, CC Glow with Stem Cell, Korean Carbon Laser – Korean Laser Treatments Laser Hair Removal, Korean Body Glow, 5D Lash Extension Pigmentation Laser, Laser Whitening Treatments, among others.

Opening a branch in Tagum allowed them to get closer to their clinic's regular clients, a number of which comes from Davao del Norte and Davao de Oro.

"Most of our staff are single parents. It is also part of our advocacy to help them because we understand their struggles during this pandemic," Bayer said.

To help them promote their services and advocacies, Bayer reached out to their avid clients, who now play the role of brand ambassadors.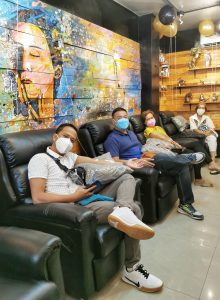 "These are the very people who helped us spread the news about our clinics, and supported us from the start," she said.

The Lady Boss brand ambassadors include DJ Papa Vince (Vince Bernales), Charmaine Shotwell, Paulo Lino Te, Ish Caldito, DJ Kokoy Martin, Cassandra Ponti, Dianne Sia, Erica Aguilar, Esperanza Odulio and GForce Iris Urgel.

"In this time pandemic, we realized that life is too short – that it is important to make time for self-care and self-love," added Bayer.