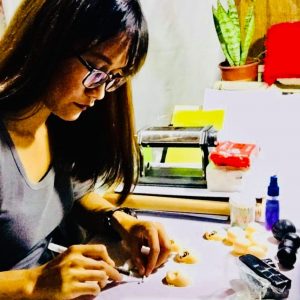 IT WAS  was last Christmas 2020 when the woman with the impressive professional skill that is Cherry Banquil-Al-ag so generously gave her dear friends such exceptionally personal, well-intentioned tokens of her love.
The tokens came in the form of customized chibi dolls which she ordered months in advance from her former classmate, Richelle "Chiengai" Biñola Pioc. The chibi dolls are artworks which take time to make.
For those not familiar with the Japanese "kawaii" or pop culture, chibi dolls are stylized mini versions of characters done along anime (Japanese word derived from animation) lines. Chibi is a Japanese slang word to describe something short and chubby. The head of a chibi character is usually "one third or one half" the character's height. Chibi characters are also known for their small bodies and exaggerated large eyes and faces.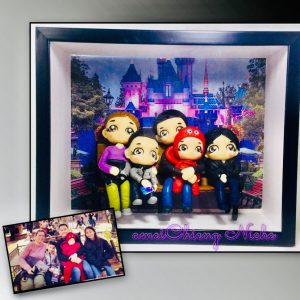 "It was in 2019 when I got interested in a Facebook posting about a polymer clay workshop. I was amazed with the images of various items that one can produce from polymer clay. It didn't take long for me to decide to enroll in the workshop.
I was more fascinated with the cuteness of Mini Me chibi dolls although the workshop emphasized more in the making of chibi characters to accessorize personalized spoon and fork, refrigerator magnets and key chains.
What was important in that workshop was learning the basics; and eventually, you can develop other products using the same material. Later on, I relied on tutorials offered in YouTube to improve on my craft," narrated the artistic Chiengai who graduated with a degree in BS Biology.
It was while taking up Law at the Ateneo de Davao University that Chiengai met the entrepreneurial woman of so many talents, the inspiring Cherry B. Al-ag, who is also decided like Chiengai to become a certified lawyer someday.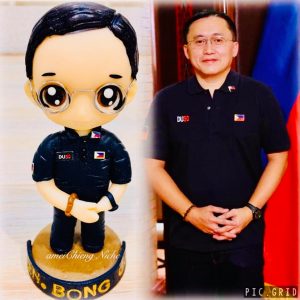 Chiengai recalled wasting a lot of polymer clay during her trial and error phase. But with a large dose of patience and persistence, she learned the right techniques along the way. She is happy that polymer clay is readily available in Davao through online shopping offered by Lazada and Shopee.
"The first chibis I sold was an order from my Tau Mu sorority sisters. It was just chibi doll heads attached to key chains with personal name tags.
Two months after, another sorority sister ordered a personal Mini Me chibi doll with her father's caricature.
Her father happens to be a sheriff of Camiguin," recalled Chiengai as she continued, "My clients were so happy with my chibis that by word of mouth, additional clients came to order. I am so grateful to my supportive friends who keep posting on Facebook about my artworks that more clients have contacted me to order chibis as well.
Out of the proceeds from my chibi sales, I am able to buy my Law books and it does help make ends meet. There is much potential in this business but you have to have the patience, perseverance and discarte to see it through especially if you are busy with multi-tasking responsibilities. You also need the motivation for you to start on new projects."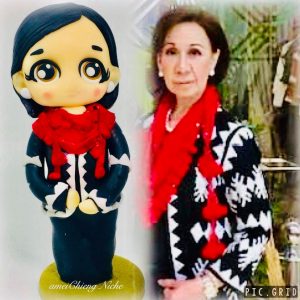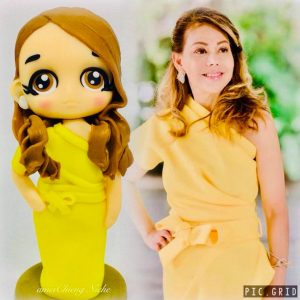 "For those who want to order my chibi dolls, I do require a photo of reference and a 50% down payment. Your order should be made two to three weeks in advance. I can finish four to five chibi dolls in a day even if I am not doing this full time. I have to have enough time for myself; not to mention that I have already orders all lined up. It's a first come, first serve basis. Do check out my Facebook account under Chiengai Bonula Pioc for more details in ordering."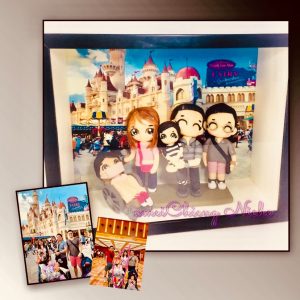 "Chiengai's customized chibi dolls are such ideal gifts to give to family, friends, that special someone, and even for corporate giveaways. I hope her business prospers so she can hire more workers.
I am looking forward to the day when Chiengai will add that special cultural twist on her chibi dolls on top of them being personalized… God's love is manifested in small acts.
There is still so much love and blessings despite the pandemic," commented Cherry B. Al-ag who would always remind you that she, herself, is a recipient of kindness and undeserved support from many people. For indeed, what goes around, comes around.