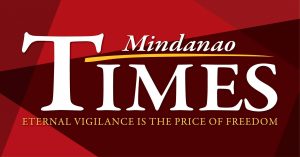 THE CITY government will only accept COVID-19 saliva test results at the Davao International Airport if it is being administered by the Philippine National Red Cross and must be done at most 72 hours before the flight.

"Yes we do accept the saliva test result in Davao airport but only if it's from Philippine National Red Cross (PNRC) any other we don't accept," said Generose Tecson, City Tourism Operations Office head, during the AFP- PNP press briefing held at the Davao City Police Office headquarters.

The PNRC is the only entity that the Department of Health has accredited to conduct COVID-10 saliva tests. It started conducting the test on January 25.

"Hindi po kasi ganun kadali ang saliva test. You will take it (saliva_ from the throat then daan through a straw. it is not getting saliva from the tongue only," said Tecson, adding that this kind of test "is more complicated than the swab testing."

Rizh Abellano, PNRC-Davao City Chapter blood donor recruitment officer, explained at saliva test is not available in the city because there is no laboratory for this kind of test here.

"Maybe we are just collecting it (saliva, and we) send it to the nearest saliva testing chapter which is in Cagayan de Oro city," Abellano said.

A saliva test will cost P2,000, which is significantly more affordable than a nasal test that costs P3,800.

Senator Richard Gordon, PNRC chair, earlier said the price of the test could dramatically decrease if more people would avail of it.